On the first Sunday of the new liturgical year in the Lichen Basilica, while waiting for the birth of the Savior, we gaze at Mary who brings Christ - the True Light to the world.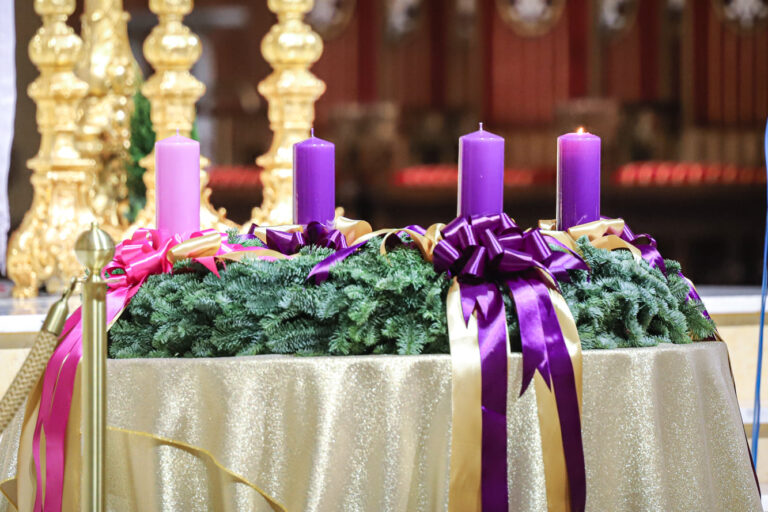 On the first Sunday of the new liturgical year, people prayed in the Lichen Basilica to joyfully await the coming of Christ with Mary, discovering the richness of God's Word.
On November 28, the 123rd anniversary of the priestly ordination of Bl. Jerzy Matulewicz, Renovator of the Congregation of Marian Fathers: "Good Shepherd, strengthen them with your grace, so that day by day they may become more like You" - prayers for the intention of Marian postulants, novices and seminarians.
Celebrating the Holy Mass, Fr. Janusz Kumala, MIC, referred to the readings for the first Sunday of Advent in his homily: "The events described in today's Gospel may arouse fear and fear. It seems to us to be a distant perspective. We do not know when the end of the world described by Jesus will come. Every year at the beginning of Advent, we consider similar passages, so it seems to us that it is very distant, or at least not of our generation. This reflection on the coming of Christ is to calm us down - this is the most joyful news! " - argued Fr. curator - "He comes to meet us. We will see Him soon! We are to find the inner joy that it is coming! "
Hourly Masses in the Basilica of Advent will be celebrated on Tuesdays, Thursdays and Saturdays at 7.30.
On Monday, November 29, the novena for the Solemnity of the Immaculate Conception of the Blessed Virgin Mary will begin (November 29 - December 7). Marian priests invite their congregation to the novena prayers before the patronal feast after the Mass. at. 12.00.
Next, the Second Sunday of Advent, after the Holy Mass. at. At 12.00 in the basilica, the blessing of the wafers will take place. In Licheń we will pray for everyone to whom we send Christmas greetings. After the mass, the hosts of the sanctuary invite you to a Marian concert "Tota pulchra" performed by Barbara Kaczor, organist of the Lichen basilica.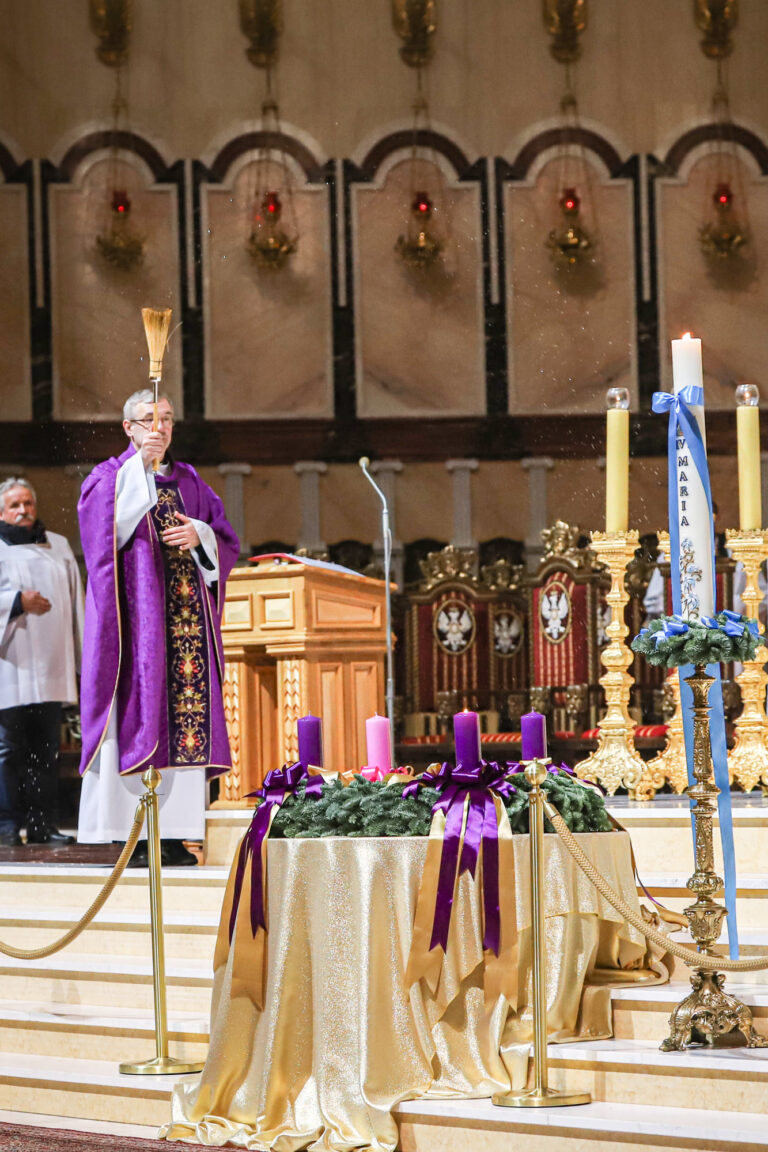 Text and photos: Sanctuary Press Office