Podczas rekolekcji maryjnych "Jakże się to stanie?", które odbyły się w Licheniu w dniach 22-24 lipca, uczestnicy rozważali swoje powołanie życiowe, poznawali rolę podejmowania odpowiedzialnych decyzji i rozeznawania woli Bożej w swoim życiu.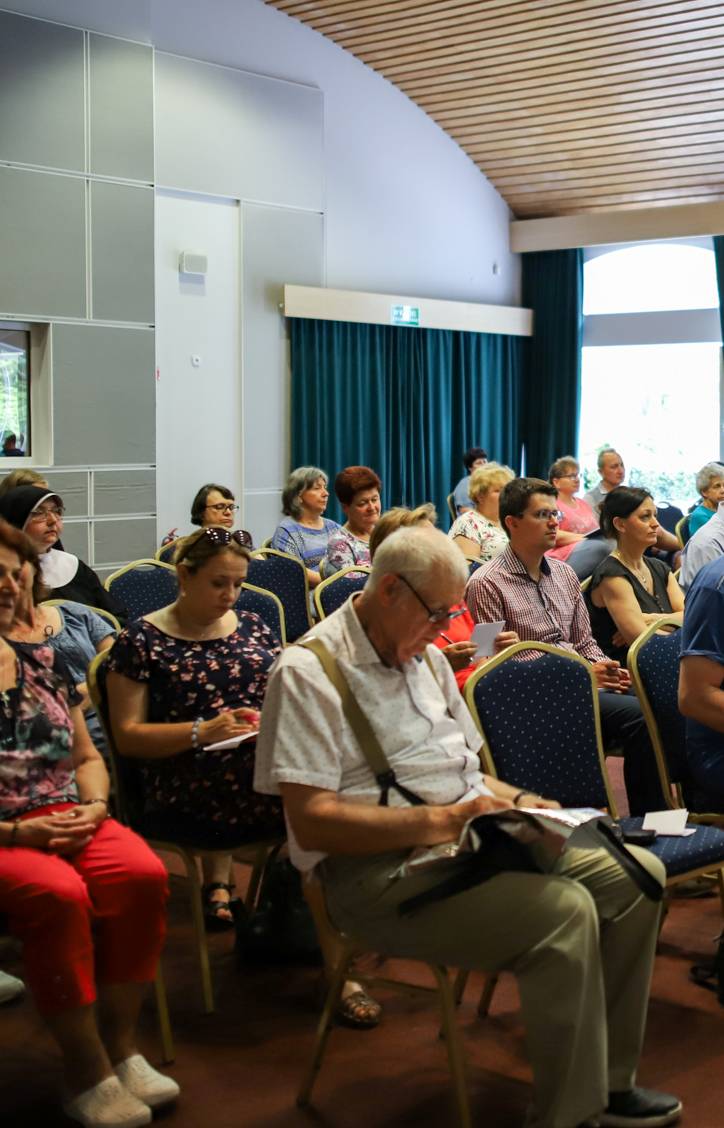 Rekolekcje organizowane przez Centrum Formacji Maryjnej poprowadził ks. Janusz Kumala MIC, kustosz sanktuarium. Słowa Maryi "Jakże się to stanie?" są zachętą, by u Boga poszukiwać prawdy i odpowiedzi na nękające człowieka wątpliwości, robiąc to bez lęku, w duchu pokory. Pierwszym powołaniem człowieka jest powołanie do życia. Warto rozsądnie odczytywać swoją drogę i kształtować ją odpowiedzialnymi decyzjami. – Trzeba być dojrzałym wewnętrznie, by podejmować odpowiedzialne decyzje – mówił ks. Janusz Kumala MIC. Zwrócił uwagę na pułapkę naiwnego myślenia, np., że zmienimy współmałżonka po ślubie, a także mądre wsparcie najbliższych w trudnych sytuacjach wyboru własnej ścieżki. – Wchodzimy też na drogę powołania chrześcijańskiego, każdy z nas otrzymuje łaskę wiary. To wiąże się z rozwojem życia wewnętrznego. Czego Pan Bóg od nas oczekuje, jakich decyzji? Oczywiście, przyjęcia i rozwoju łaski wiary. Już przybycie na rekolekcje jest decyzją, która pomaga w rozwoju duchowym. Podjęliście drogę powołania chrześcijańskiego – mówił ks. Kumala.
W rekolekcjach wzięło udział 52 uczestników: osoby indywidualne, ale też rodziny z dziećmi. Natalia z Zabrza pomyślała o licheńskim sanktuarium na wieczorze fatimskim, chciała odwiedzić Matkę Bożą Licheńską. – Znalazłam rekolekcje na stronie internetowej i się zapisałam. Staram się zaprzyjaźnić z Maryją, dlatego wybrałam rekolekcje maryjne – podzieliła się Natalia.
Matka Boża wskazuje na Jezusa, który jest Drogą, Prawdą i Życiem. Uczestnicy rekolekcji mieli okazję, by pod przewodnictwem Maryi, w Nim odnaleźć spełnienie i odpowiedzi na pytania oraz wątpliwości.
Kolejne rekolekcje Centrum Formacji Maryjnej w Licheniu zaplanowane są na pierwszy weekend sierpnia: Rekolekcje maryjne dla małżeństw "Maryja Patronka szczęścia rodzinnego", a następne na trzeci weekend sierpnia: Rekolekcje w Szkole Niepokalanego Poczęcia "Otuleni Bożą miłością".
We invite you!