171 years ago, Mary appeared to the shepherd Mikołaj Sikatka. It was the beginning of the Licheń sanctuary.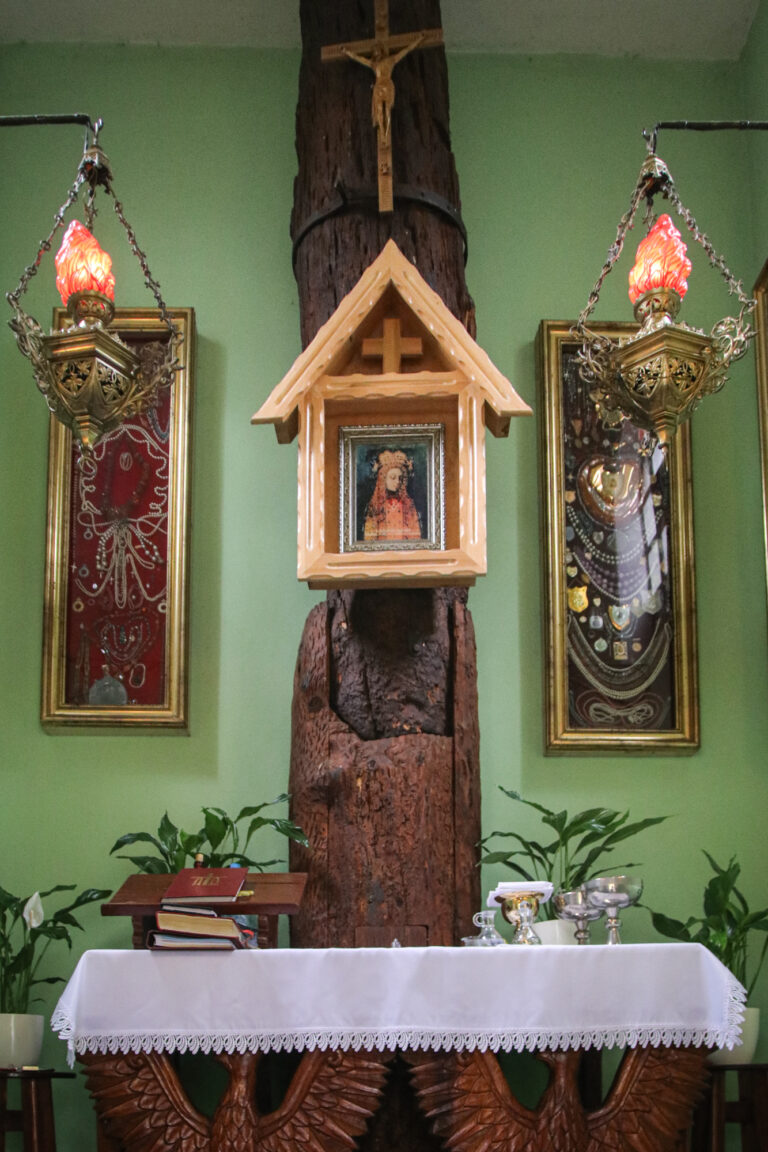 On May 1, Saturday noon, a Holy Mass was celebrated in the Grąblin forest in front of the Pine Chapel. The Eucharist was celebrated by monks from the Lichen community of Marian priests: Fr. Rafał Krauze, MIC, the local parish priest and Fr. Dariusz Hirsch, MIC, the chaplain of the sanctuary.
The chapel in the Grąblin forest was built on the initiative of Fr. parish priest Stanisław Maniewski, in order to protect the pine trunk, on which originally (until September 29, 1852) the painting of Our Lady of Licheń, hung from destruction. Built in 1903 on the site of a pine tree, the chapel was destroyed during World War II and then rebuilt.
Fr. In his homily, Hirsch mentioned a retreat in Leipzig, Germany, in preparation for the introduction of the image of Our Lady of Lichen to the parish of the Polish Catholic Mission. The parish priest of the local Polish parish asked for a copy of the image of Our Lady of Licheń and to give such a summons to the parish. The idea is related to one of the versions of the folk tradition, according to which Tomasz Kłossowski, a blacksmith from Izabelin (a village near Licheń), miraculously survived near Leipzig in 1813. It is with him that the appearance of the image of the Mother of God on a pine tree in the Grąblin forest is associated. "Poles who came here and prayed, and now, due to various family and professional situations, are staying in Leipzig, they create a Polish community there, they wanted the Sorrowful Lady of Licheń to reign"- explained the homiletic, recalling the experience of the retreat in the era of a pandemic, when there were provisions for people attending masses and other restrictions.
Two years after the apparitions to the shepherd Nicholas, according to Mary's warning, an epidemic of cholera reached Lichen - many people found help in this place, praying for their health and salvation. "Here, in the scenery of the Grąblin forest, we want to pray. In this place where, out of God's mercy, Mary came to admonish us. Let us repent and do penance. Let us pray the rosary. Let's get better and sin no more. Today this call will be fulfilled also in the fact that we are celebrating the Eucharist - thanksgiving here"- said the monk.