The retreat in preparation for general confession has come to an end in the Licheń sanctuary. The spiritual exercises began on Thursday, July 29 and lasted until Sunday, August 1.
During the retreat, which was prepared and conducted by Fr. Adam Stankiewicz, MIC, vice-custodian of the Lichen sanctuary, was attended by 21 people from all over Poland.
One of the participants is Mrs. Urszula from Zgorzelec (Dolnośląskie Voivodeship). - "I am glad that I came to such retreats because after the first day I realized that they serve people like me in opening themselves to the true God and hearing His voice. Because true faith requires sacrifice and sacrifice, not just experiencing its crumbs. That's why I felt a bit unsatisfied and decided to come to Licheń, which I am very pleased with ".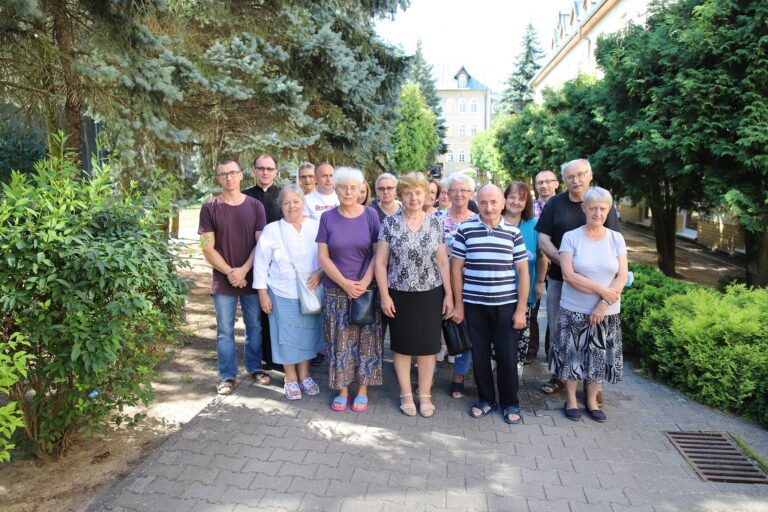 As she admitted, she is disturbed by the meticulousness that she developed during her professional education as a mathematics teacher. Therefore, during his stay in Licheń, he wants to ask God for spontaneity in living faith.
– "I feel that God is next to me and is leading me by the hand. He works in my life when He wants it, not me. "
The retreat at the Pontifical Retreat House in the old part of the Licheń sanctuary will last until Sunday, August 1.
The next retreat in preparation for general confession in Licheń will be held on September 2-5 this year.
Detailed information and registration at the Pilgrim Service Office by calling 63 270 81 42 or by e-mail lichen@lichen.pl
Teskt and photos: Sanctuary Press Office