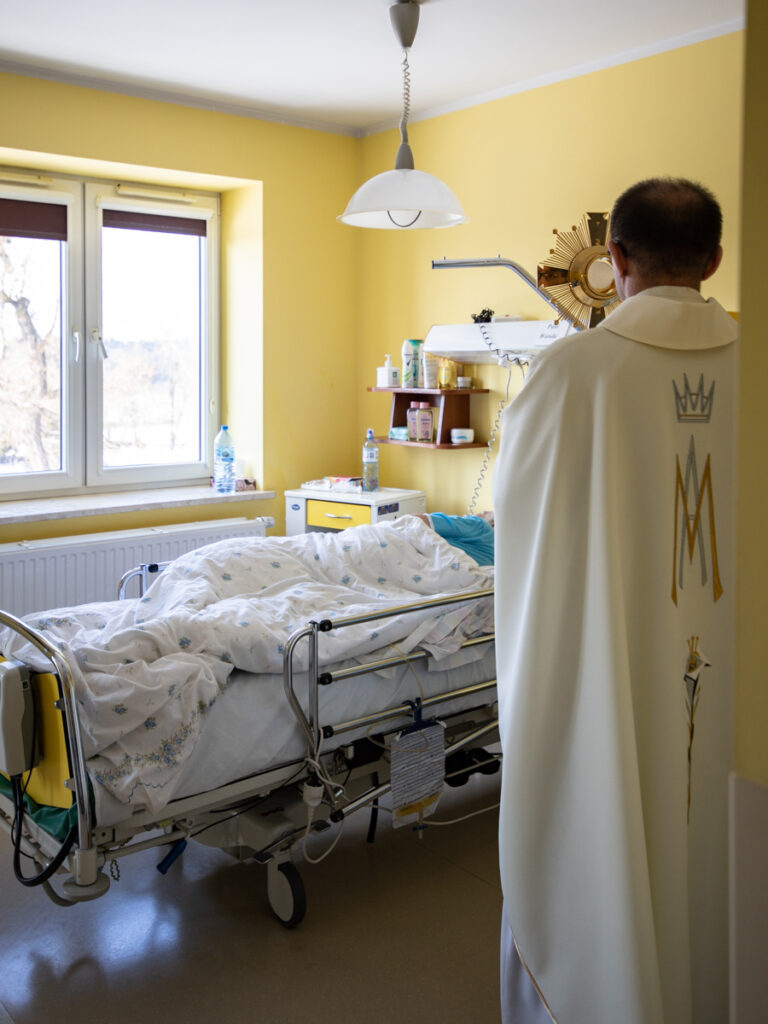 - The sick are a treasure of the Church in which Christ is present - said Fr. Adam Stankiewicz, MIC on the World Day of the Sick, February 11, celebrated at the Hospice st. Stanisław Papczyński in Licheń.
In the Holy Mass at. 12 employees and patients of the hospice participated, some of them stayed in the chapel and stayed in the rooms. - Today, which was established by St. John Paul II reminds us that we cannot be closed to each other. In each of us there is a desire for another human being, to accompany him, to feel loved and needed. I think the work of all staff is a testimony to this. On behalf of the custodian and priest superior, I want to thank you. You give a part of yourself and God to another human being in whom God is also present - noted Fr. Stankiewicz, the vice-custodian of the Lichen sanctuary. He also emphasized the role of faith. - Ask Jesus through the intercession of His mother, Mary, for all intentions that you carry in your hearts. Believe you will get it. Jesus gives everything, I assure you, if anyone has any doubts - the celebrant addressed the assembled celebrant.
At the end of the Eucharist, the vice-custodian gave an individual blessing of God with the Blessed Sacrament, visiting all patients in the wards.
After the liturgy, Urszula Kulig, the volunteer coordinator at the Licheń hospice, distributed gifts to all the sick, who had been prepared by children from Kindergarten No. J. Brzechwa in Konin. - It is worth entrusting these children and their parents to God. It is a good sign that you remember about another person. Prayer and external signs are an expression of special love - added Fr. Stankiewicz.