The Day of Prayers for the Called to Marriage at the Sanctuary of Our Lady of Licheń became an opportunity to renew marriage vows and entrust family happiness to the Patroness.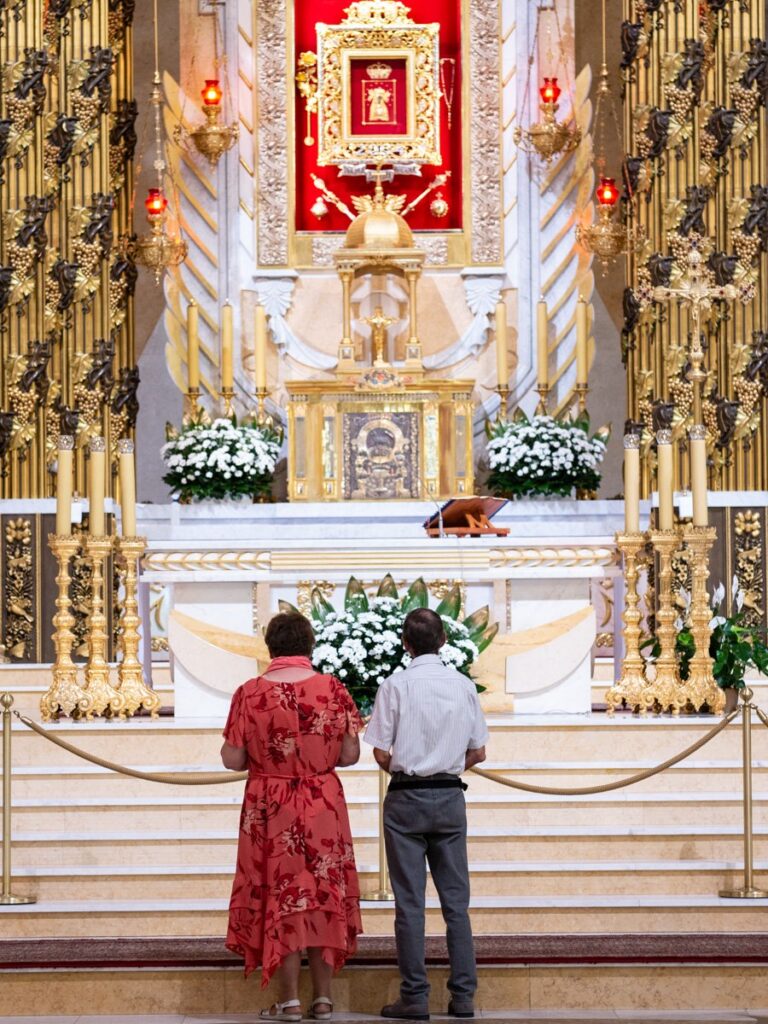 During the noon Mass. Fr. Janusz Kumala, MIC, the curator of the Lichen sanctuary, invited the faithful to recognize his vocation. - It is important to discover that the path we walk together is a gift from God. It is God who makes us meet someone - the homilist asked the spouses. He gave the example of Mary who discerned in the Holy Spirit the way of married life with St. Joseph. Spouses should remember that God is always present with them and enables them to fulfill their marriage vocation even in times of crisis and temptation. He also emphasized the importance of bearing witness in the time of frequent breakdowns of marriages. - Be joyful married couples! Witness fidelity and happiness, also widows and widowers, because your marriage continues spiritually He said. - The wife and husband are for each other, you have to stop in everyday life and draw love from God - the custodian priest encouraged us to celebrate the marriage vocation, to thank for the grace of love during anniversaries or Holy Mass.
After the homily, the spouses present in the Lichen basilica shook hands and spoke the words of the marriage vows. They can also renew the words of the oath every Saturday during Holy Mass. at. 19, celebrated for their intention and their families.
The Southern Eucharist was graced by the Sanctuary Wind Quintet.
The 3rd National Rosary Pilgrimage to Our Lady of Licheń will take place today. Main Mass at. 12.00, followed by a rosary procession in which we will pray for the families. We also invite you to the Lichen Community of the Rosary.
Text and photos: Sanctuary Press Office