On Sunday afternoon (August 2, 2020), two interesting concerts took place in the Licheń basilica, which gathered not only the audience gathered at the temple, but also the audience using the sanctuary's social media broadcast.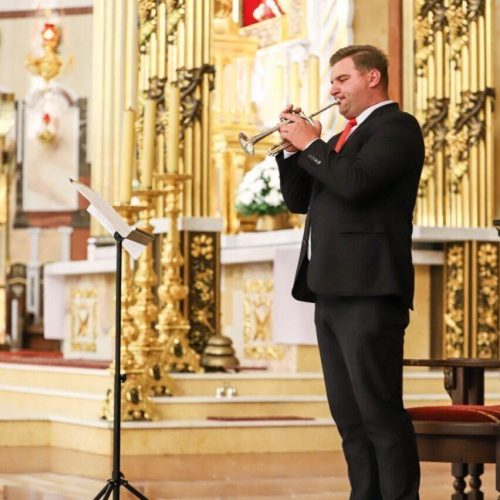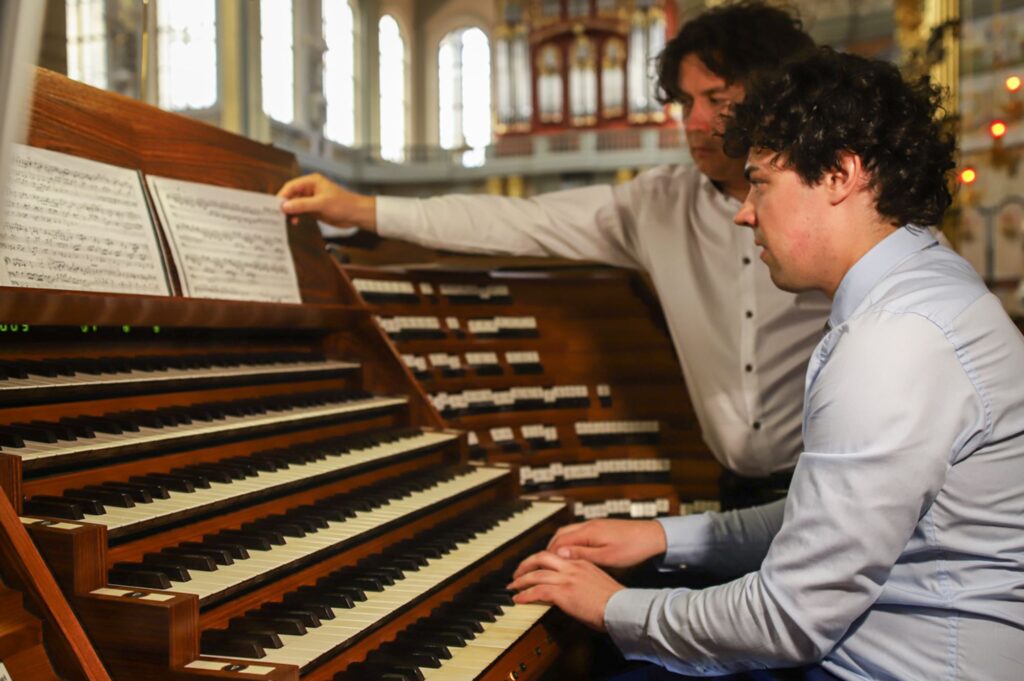 Shortly after the noon Mass, the trumpeter Maciej Gwóźdź and the organist Łukasz Rogowicz gave concerts in the basilica. In the basilica they sounded, among others "Ave Maria" by Giulio Caccini and "Ave Maria" by Michał Lorenc, pieces known from the film "Mission" by the Italian composer and conductor Ennio Moriccone or "Marche solenne" - Feliks Nowowiejski.
Maciej Gwóźdź, who plays the trumpet, is the founder of the Sanctuary Brass Quintet. He graduated with honors from the Academy of Music. IJ Paderewski in Poznań. He also perfected his playing in the trumpet class of prof. Gabriela Cassone in Novara, Italy. Currently, he works as the first trumpeter of the Grand Theater Orchestra in Poznań and a teacher of the trumpet class at the Music School Complex in Poznań.
Łukasz Rogowicz studied at the Academy of Music. Jan Ignacy Paderewski in Poznań at the Faculty of Church Music (organ - Assistant Professor Waldemar Gawiejnowicz), as well as in the organ class of Tomasz Kalisz (UKSW) and Assistant Professor dr. Michał Dąbrowski (FCUM). Since 2014, he has been a lecturer at the Diocesan Organist Study in Włocławek (organ, liturgy).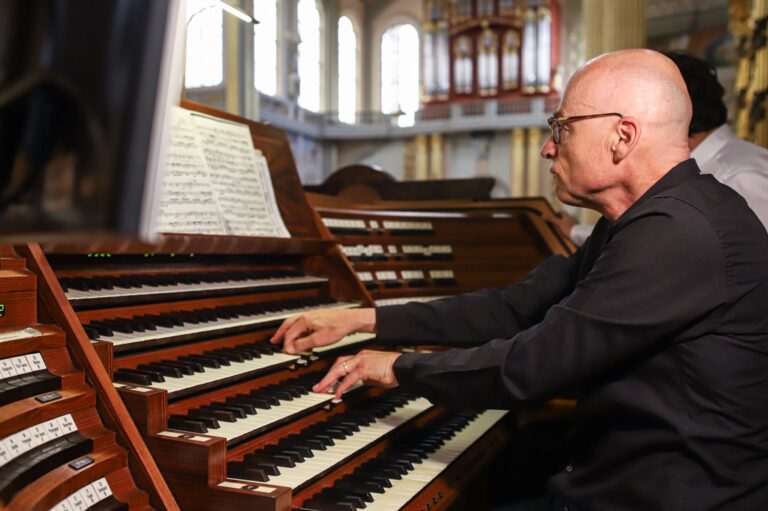 At 2.30 pm, another concert of the 2nd International Festival of Organ Music "Basilica Sonans" took place. Six pieces were performed by the German organist and conductor Johannes Skudlik, including compositions by JS Bach, Cesar Franck and Ryszard Wagner.
The performer is the artistic director of many organ festivals, a graduate of the Munich University of Music, where he studied liturgical music and playing the organ. Since 1979, he has been the official organist at the Mariae Himmelfahrt main church in Landsberg am Lech (Bavaria). The German artist emphasized the uniqueness of the experience of playing in Licheń, where so many pilgrims come, as well as the amazing impression that its architectural scale makes on the visitors, a basilica built at the turn of the 20th and 21st centuries with one of the largest organs in Europe.
In August, four more festival concerts will be held, to which Marian Fathers cordially invite you. The next performer to sit at the counter of the Lichen organ will be the organist of the Oliwa Cathedral, Błażej Musiałczyk. You can also listen to the concerts taking place in the basilica via the broadcast available on the website: www.lichen.pl, the website of the Sanctuary on Facebook and the sanctuary channel on YouTube. Admission to the events is free.
Lichen Stary, August 2, 2020
Text: Justyna Zacharek, Sanctuary Press Office