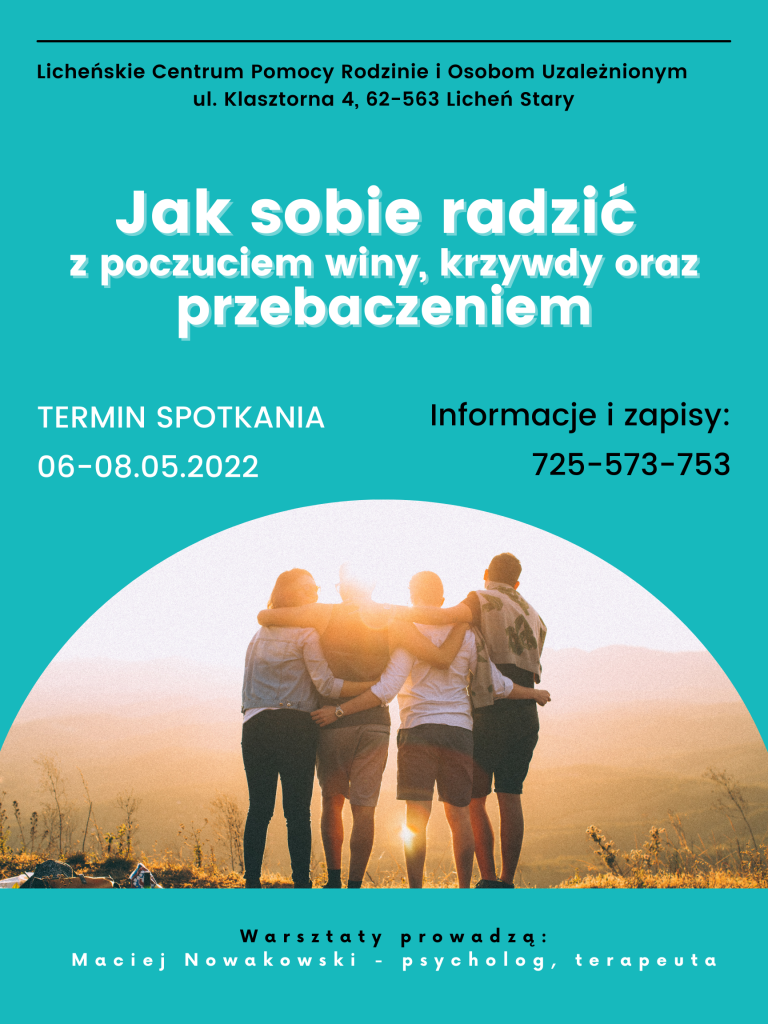 Warsztat psychologiczny przeznaczony jest dla osób, które w swoim życiu doświadczyły krzywdy, bólu, zranienia przez innych ludzi, szczególnie bliskich. Są to rany, które "niezaleczone", nieprzepracowane, często wracają i ciągną się przez całe życie. Podobnie jest z poczuciem winy, które często "zżera" nas od środka i wpływa na naszą samoocenę. Przebaczenie sobie oraz innym jest jednym z pierwszych kroków do zmiany siebie i swojego dotychczasowego życia. Aby zostawić w końcu "kamień" który dźwigamy przez tyle lat i poczuć się wolnymi.
Warsztaty rozpoczynają się kolacją w piątek o godz. 18.00, kończą natomiast w niedzielę po obiedzie ok. godz. 14.00.
Warsztaty prowadzi psycholog. Koszt z noclegiem i wyżywieniem 400zł.
Zapisy here 
If you are interested in retreats organized by the Lichen Center for Assistance to Families and Addicted People, check the center's offer here or call (63) 270 81 32.
Browse through the offer of retreats at the Sanctuary of Our Lady of Licheń retreat calendar