This Saturday, February 2, is the Day of Consecrated Life. On this special day, the faithful recommend in prayers the priests, brothers and sisters who have offered their whole lives. There are three religious communities in the Marian Sanctuary in Licheń Stary: one male and two female. On this day, in the sanctuary, we will pray for them and for new religious vocations.
Congregation of Marian Fathers of the Immaculate Conception of the Blessed Virgin Mary, the hosts of the sanctuary, was founded by St. Stanisław Papczyński in the 17th century. The special charisms of this first Polish order, which has survived to this day, include, above all, promoting the cult of the Blessed Virgin Mary, praying for the dead and the apostolate open to the needs and calls of the Church. Marian priests minister in Poland and in the world, incl. in England, Lithuania, the USA, Brazil, Rwanda or the Philippines, implementing the religious motto "Pro Christo et Ecclesia", meaning "For Christ and the Church".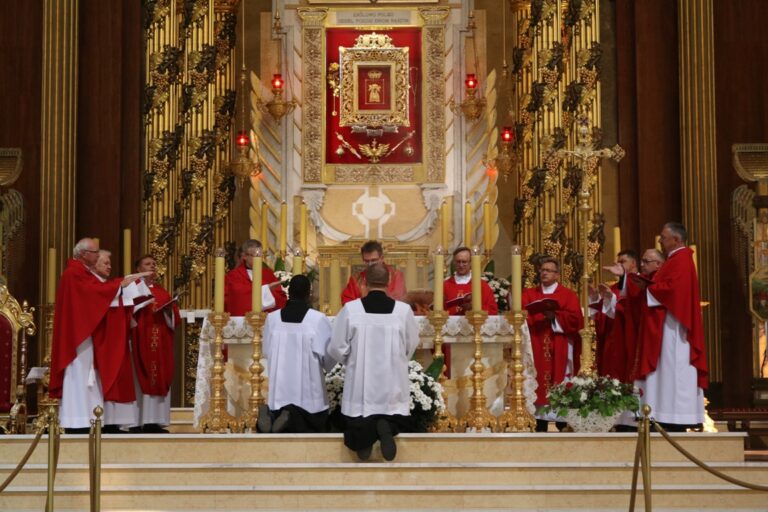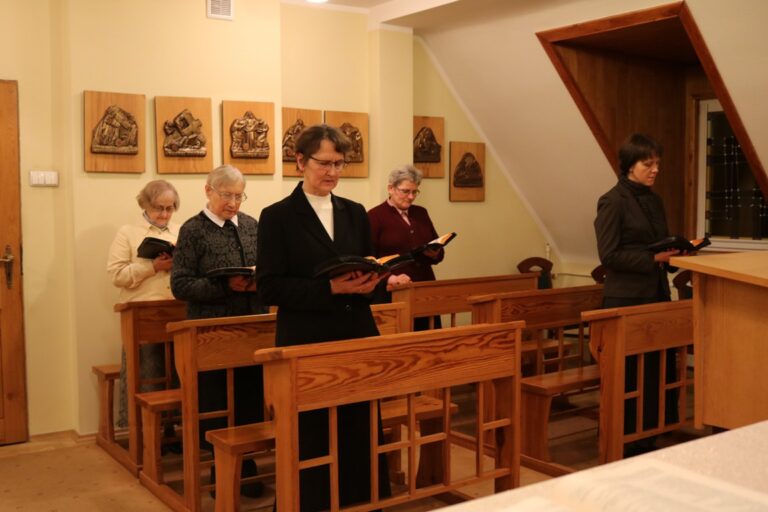 The sisters serving in Licheń from Congregation of the Sisters of the Holy Name of Jesus under the protection of the Virgin Mary, Help of Christians, which was founded by Bl. Honorat Koźmiński and the Servant of God Franciszka Maria Witkowska in 1887, do not wear habits. They live a quiet and hidden life in imitation of Jesus and Mary in Nazareth, striving to revitalize the environment in terms of religion and show the people among whom they live true Christian life and the evangelical way of working. In Licheń, they work in offices for parishioners and pilgrims.
Since 2009, sisters also live in the Licheń sanctuary Annunciades belonging to Of the Order of the Blessed Virgin Mary. The Congregation was founded in 1501 by St. Joan de Valois in France. The nuns live by imitating Mary in her ten evangelical virtues: Purity, Prudence, Humility, Faith, Piety, Obedience, Poverty, Patience, Love, Sorrow. The sisters live in Grąblin, in the local monastery. You can meet them every day in the church of St. Our Lady of the Ten Evangelical Virtues, where they pray for intentions recommended by pilgrims.