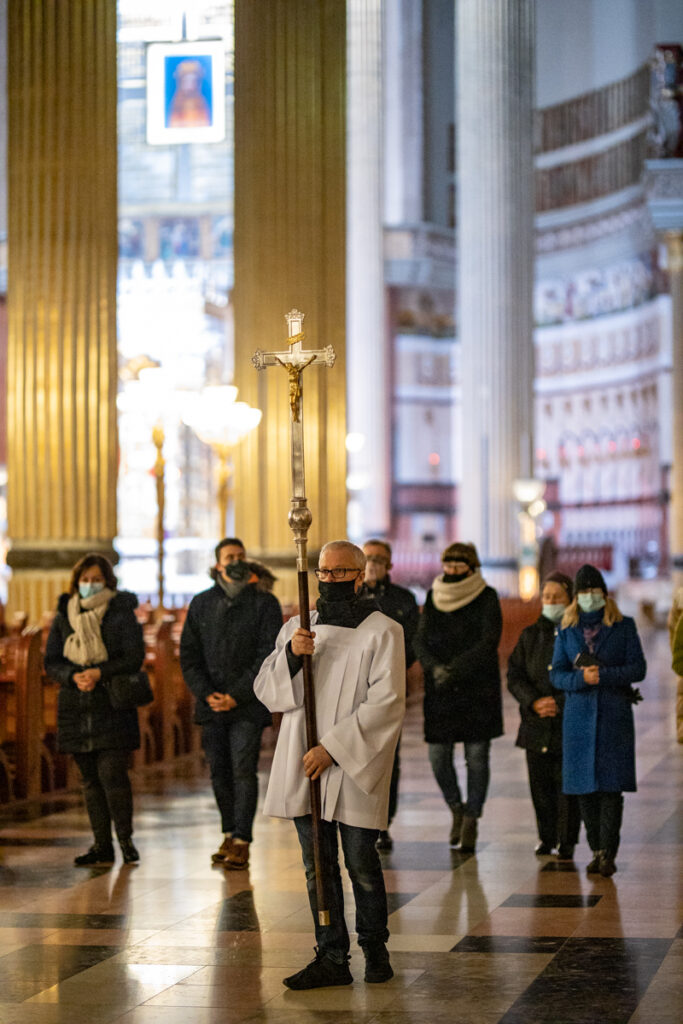 The Day of Prayer and Atonement for the sin of sexual abuse of minors was established on February 19. - Our answer is prayer and, above all, commitment that such painful events do not take place, said Fr. Janusz Kumala, MIC, custodian of the Licheń sanctuary during the first Way of the Cross in Lent.
This initiative of the Polish Bishops' Conference is a response to the appeal of Pope Francis, encouraging the entire community of God's People to pray for reward and fast, which are to awaken conscience and solidarity, so that everyone in the Church would do everything in his power to make the community a safe home for children and youth.
The faithful in the Licheń basilica prayed under the leadership of Fr. Janusz Kumala, MIC, with considerations prepared by the Community with the wounded. The authors of two stations of this Way of the Cross are people who have experienced the drama of sexual abuse. The remaining stations have been prepared by various people and environments that support the aggrieved.
- This is a problem not only for the aggrieved people, but also for the Church and society as a whole. Our answer is prayer and, above all, commitment that such painful events do not occur. Hence, by listening and observing, we must respond to us with our love for God and our neighbor. The love that Jesus Christ, suffering and crucified, teaches us. May this day and Lent be a time of remuneration for us for all the evil that our brothers and sisters have experienced, and of which we are also authors. Because every sin is what causes suffering for Christ and the whole Church - summed up the curator of the sanctuary and gave God's blessing at the end of the Passion service.