For the first time, the Passion Mystery was organized at the Sanctuary of Our Lady of Licheń. The event gathered several hundred people who watched the staging of the last few hours of Jesus Christ's earthly life.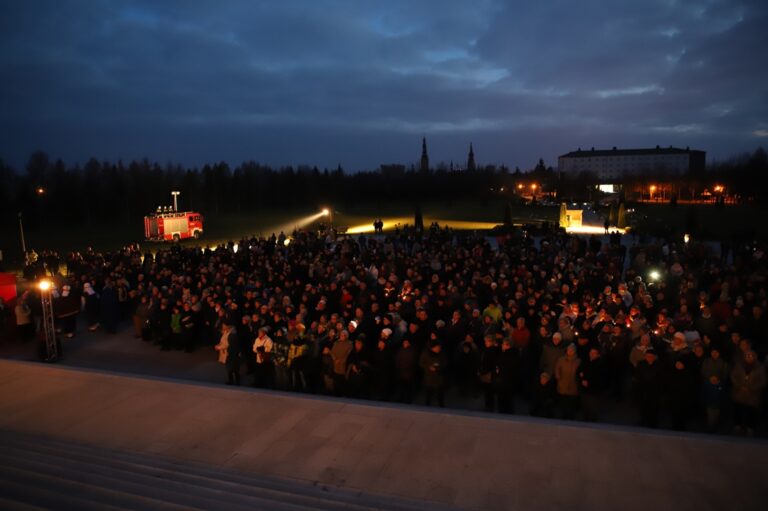 The roles of biblical characters were played by both Lichen parishioners and friends of the Lichen sanctuary. As Fr. Adam Stankiewicz, MIC, Deputy Custodian, the idea of organizing the Mystery was born out of the need and desire to participate in this type of event. Work on the Mystery and rehearsals began in January. However, the most intense period of preparation lasted from March. Several dozen people were involved in the project.
The place of the hour-long performance was the square in front of the Licheń basilica, where actors and the faithful followed the Way of the Cross, and the stairs leading to the temple, on which the palace of Pontius Pilate, Golgotha and the place of resurrection were situated.
The mystery was preceded by a Holy Mass. celebrated in the Licheń basilica at 19.00. According to Fr. Stankiewicz, who was responsible for the organization, the starting time of the Mystery was not accidental - "we wanted the whole thing to start after dark, because the play of light and sound were an important element of our entire outdoor project. By organizing the Mystery, we wanted to introduce the faithful to the mystery of the passion, death and resurrection of Jesus Christ, "concluded the Marian.