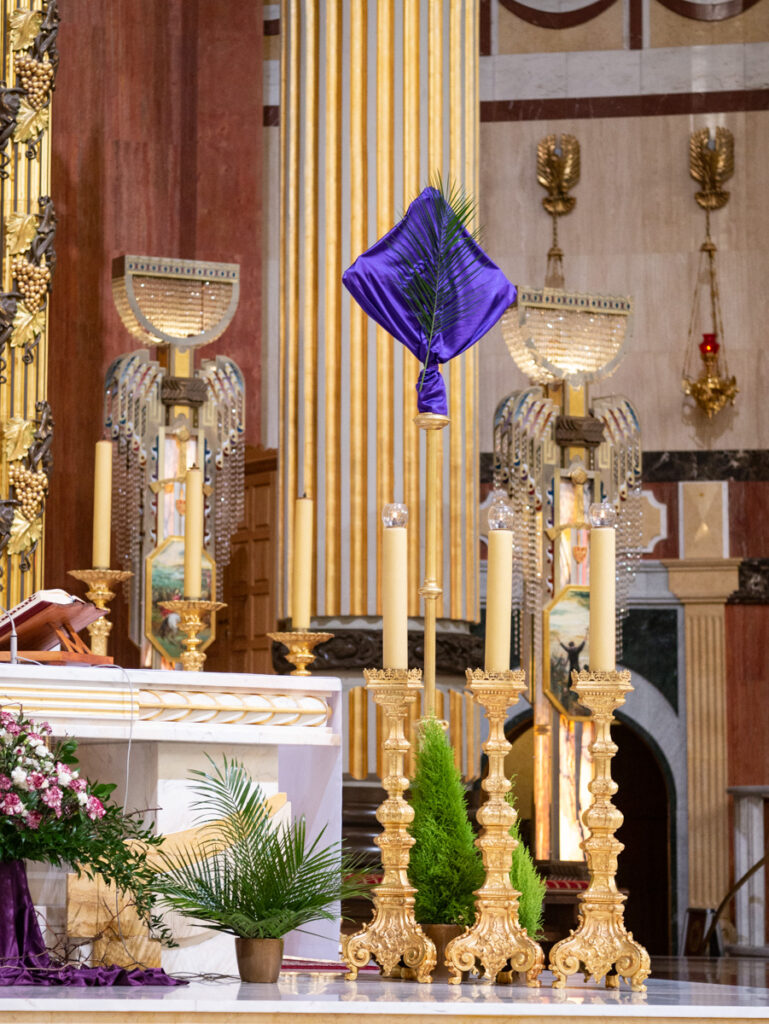 - The time of Lent does not lead us towards death, but towards the victory of life, the resurrection of Christ, said Fr. Janusz Kumala, MIC, custodian of the Licheń sanctuary on Passion Sunday, which begins Holy Week in the Catholic Church.
The liturgy on this day commemorates Jesus' solemn entry into Jerusalem five days before his crucifixion. Due to restrictions, the solemn procession with palms was not held at the Sanctuary of Our Lady of Sorrows in Licheń, Queen of Poland. Holy Mass at. 12 in the Licheń basilica was presided over by Fr. Kumala.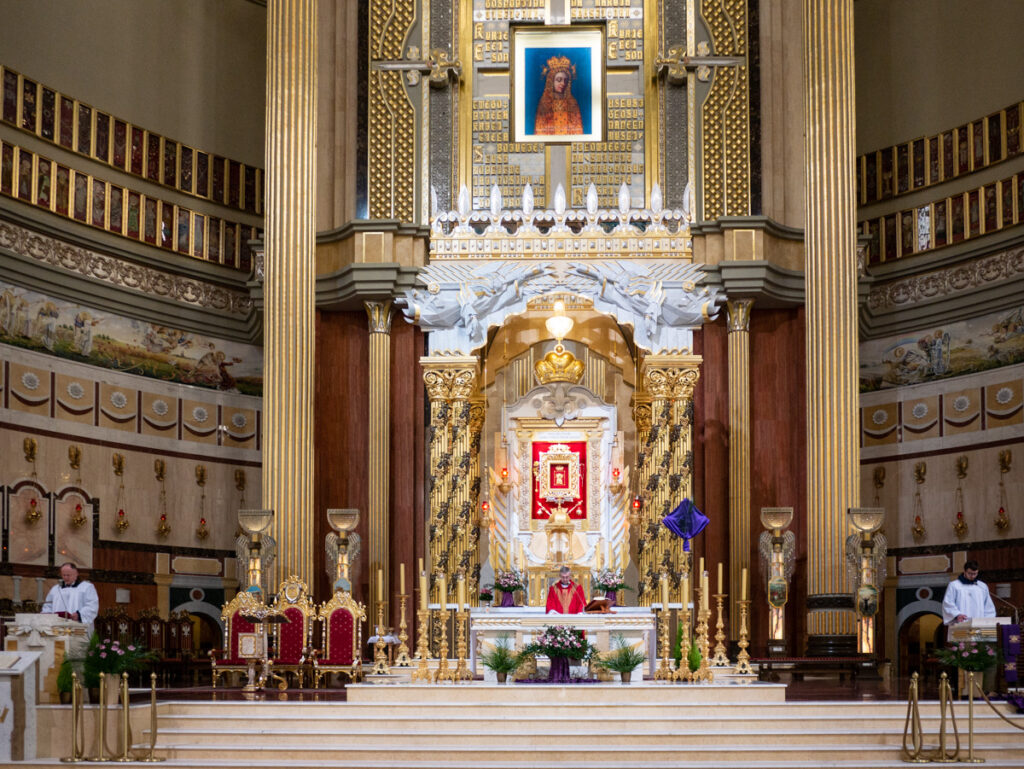 After reading the Passion of Christ, the custodian in the word to the faithful emphasized that the Palm Sunday liturgy invites you to live the next days fruitfully: in silence and closeness to God, open to His love. He also paid particular attention to three characters from the Gospel read: Simon of Cyrene, Veronica and the Mother of God. - Simon of Cyrene, tired after work, was forced to carry the cross. In our spiritual life, we are also sometimes forced to help and do good. We always show love to Jesus Himself in such circumstances, noted the curator of the sanctuary. Full of love and compassion, Veronica boldly approached and wiped Jesus' face in a simple gesture. - It is also a light for us, so that we do not neglect simple gestures in relations with others. Let us pour hope into the heart of others, accompany them and ensure prayer - said Fr. Kumala.
Mary, Our Lady of Sorrows, looked at the sufferings of her Son from a distance, but with her heart she was the closest. - Mary teaches us to care for love in our hearts, because then we are close to God and people. It teaches us to care for Christ to be in our hearts, because His love changes the world. Our Lady of Sorrows remains at the crosses of our everyday life, which is the sign of Our Lady of Licheń, noted the custodian priest.
During each Mass, there was a blessing of palms, and volunteers of the Hospice. st. Stanisław Papczyński in Licheń, they ran a fair of palm trees and Easter decorations in the porch of the basilica. The victims will be donated to the needs of the hospice.