Pierwsze wydanie "Pana Tadeusza" i chusteczka z monogramem Adama Mickiewicza, szkicownik Józefa Ignacego Kraszewskiego, list Cypriana Kamila Norwida, rysunek Jana Matejki i inne pamiątki z epoki Romantyzmu można obejrzeć w Muzeum im. ks. Jarzębowskiego w Licheniu na nowej wystawie: "… gdy natchnienie mówiło «wiem» a wiedza mówiła «wierzę»"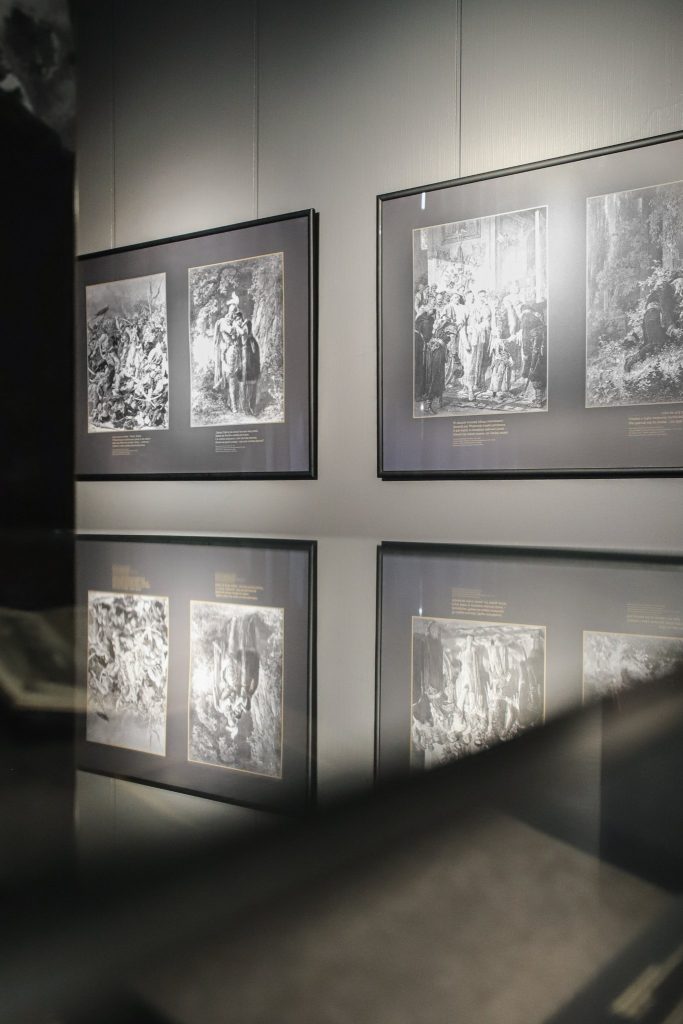 200 lat temu, w 1822 r. w Wilnie ukazały się Ballady i romanse Adama Mickiewicza – dzieło, które wyznaczyło początek epoki romantyzmu w Polsce. W związku z tym Sejm Rzeczypospolitej Polskiej specjalną uchwałą ogłosił rok 2022 Rokiem Romantyzmu Polskiego. W uchwale możemy przeczytać m.in., że pamięć romantyzmu polskiego jest pamięcią najważniejszych znaków określających narodową tożsamość.
Na tę okoliczność licheńskie muzeum przygotowało nową wystawę zatytułowaną "… gdy natchnienie mówiło «wiem» a wiedza mówiła «wierzę»". Ekspozycję przygotowano nie tylko dla indywidualnych zwiedzających. Odbiorcami mogą być także uczniowie i nauczyciele, którzy zechcą poszerzyć swoje rozumienie ducha romantyzmu, poprzez bezpośredni kontakt z pamiątkami z tamtych czasów. Prezentowanym obiektom towarzyszą informacje o tym, jak romantycy pojmowali rolę poety, kim był kreowany przez nich bohater, dlaczego tak chętnie sięgali do ludowości i czym była dla nich narodowość.
Wystawa składa się z 38 obiektów z tej epoki, pochodzących z bogatego zbioru muzeum. Są to m.in. wydania dzieł Mickiewicza, Słowackiego, Krasińskiego, Norwida, Lenartowicza, Malczewskiego czy ilustracje do nich autorstwa Michała Elwira Andriolliego.
Zainteresowanych udziałem w lekcjach muzealnych prosimy o kontakt na adres muzeum@lichen.pl szczegóły tutaj.
Museum of Fr. Józef Jarzębowski w Sanktuarium Maryjnym w Licheniu jest czynne od wtorku do niedzieli, w godzinach 10.00-16.00.
We invite you!