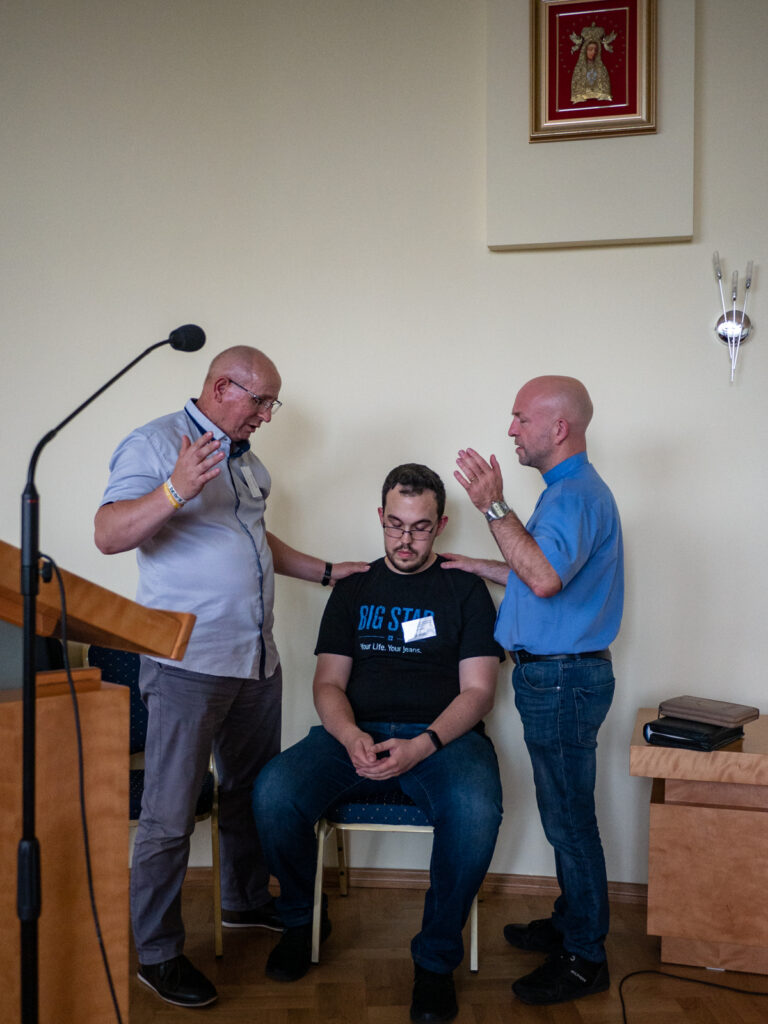 Członkowie wspólnoty spotkali się po raz pierwszy razem od czasu pandemii. Przez ponad rok działalność parafialnych wspólnot była zawieszona lub ograniczona. Po rozeznaniu potrzeb organizatorzy postanowili, by dzień skupienia w Licheniu był spotkaniem modlitewnym, by mogli odżyć duchowo. – Podczas spotkań nie mieliśmy żadnych konferencji i katechez, ale nieustannie razem się modliliśmy – mówił ks. Krzysztof Antczak, koordynator Odnowy w Duchu Świętym Diecezji Włocławskiej i proboszcz parafii w Sadlnie.
W parafii św. Mikołaja Biskupa w Sadlnie spotkania Odnowy w Duchu Świętym mają charakter otwarty. Rozpoczyna je Msza św., czytanie Biblii połączone jest z katechezą, a następnie odbywa się spotkanie wspólnoty, w którym mogą uczestniczyć wszyscy parafianie i goście.
Członkowie wspólnoty z niecierpliwością czekali na dzień skupienia. – Przyjechaliśmy z różnych wspólnot z całej diecezji. Bardzo tęskniliśmy za modlitwą i spotkaniem. Chcieliśmy sprawdzić, czy jeszcze jesteśmy, niektórzy z nas podczas pandemii zostali w domu i czuli się osamotnieni w wierze i relacji z Panem Bogiem. Wspólnota jest potrzebna. Widzę, jacy jesteśmy ożywieni po dniu wspólnej modlitwy, do której nas zaprosił Pan Bóg. Wydaje mi się, że wreszcie oddychamy pełną piersią, bo wiara przeżywana we wspólnocie, to zupełnie inny wymiar modlitwy – stwierdziła Daria Małecka, koordynatorka Odnowy w Duchu Świętym Diecezji Włocławskiej z parafii Wniebowzięcia NMP w Grzegorzewie. Spotkanie zakończyła Msza św.Liderzy i członkowie wspólnot mają nadzieję, że dzień skupienia jest pierwszym krokiem powrotu do regularnych spotkań i cyklu spotkań weekendowych trzy razy do roku. Cieszą się, że już niedługo mogą uczestniczyć w rekolekcjach wakacyjnych w Trzęsaczu nad morzem. – To rekolekcje skierowane do członków Odnowy w Duchu Świętym, ale nie tylko, również dla wszystkich, którzy potrzebują spotkania z Bogiem – zaprasza Daria Małecka.