Exactly at At 9:31 a.m. in the parking lot at the Bethlehem pilgrim house in Licheń, the first bus of the Municipal Communications Institute in Konin appeared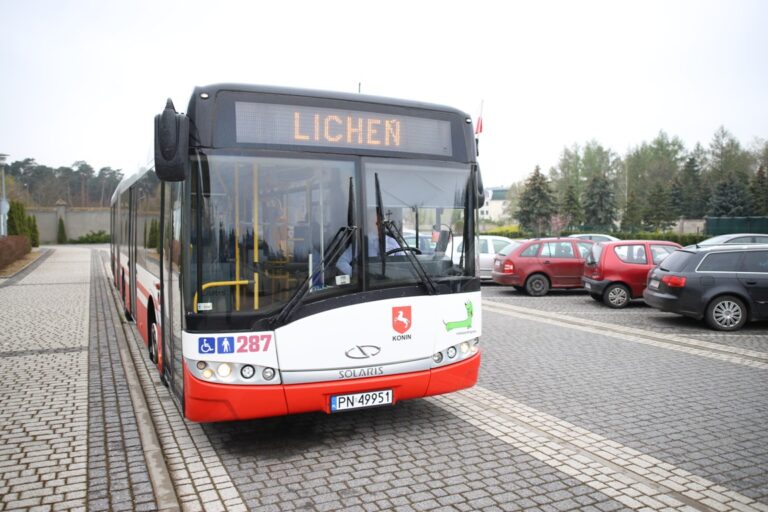 From the stop next to the railway station in Konin, the bus left on time at 9:00 am. 20 people traveled to the Marian Sanctuary in Licheń Stary in a low-floor vehicle adapted to transport disabled people and prams. For the next 3 days (May 1, 2 and 3), buses of the city carrier from Konin will run to Lichen 4 times a day.
From the first course, the decision to make such a vehicle available has proved to be by all means accurate. You were among the passengers of the first journey on the Konin-Licheń line Barbara Borus from Konin. In her opinion, the idea of launching a line to Licheń is a bull's eye. - "Until now, it was almost impossible for people who did not have their own car to reach the sanctuary. Thanks to the launch of this line, many people will be able to take advantage of the MZK offer and get to Licheń. As soon as I found out about such a possibility, I immediately decided to take the first course " - said Koninianka, who went on the journey with her daughter and grandchildren. - "It is also important that we can easily take a pram with us, and in our case it is large, because it is double" - she added.
The first passengers in Licheń were greeted by the custodian of the Lichen sanctuary, Fr. Janusz Kumala, MIC. Travelers received a gift in the form of a guide to the Licheń sanctuary entitled "Abc of the pilgrim."
The bus driver who first visited the Marian Sanctuary was Mr. Marcin Gocko. An experienced driver at the Miejski Zakład Komunikacji in Konin has been working as a driver for 15 years.
The return course to Konin from the stop located at the pilgrim's house in Bethlehem departed at 9:45.
MZK bus departure times from Konin (PKP stop): 9:00, 10:45, 13:00, 15:00.
Departure times of the MZK bus from Lichen (DP Bethlehem): 9:45, 11:30, 14:00, 18:00.