On Thursday, November 26, the Marian religious community in Licheń said goodbye to the late br. Albin Milewski, MIC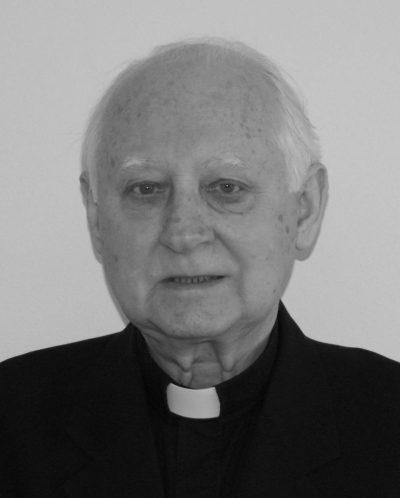 Brother Albin died last Sunday, November 22, at the age of 85, including 63 years in the Congregation of Marian Fathers. For the last 11 years of his life he stayed at the Marian Sanctuary in Licheń Stary, where he helped in the sanctuary and parish, and also served as a minister of Holy Communion.
Holy Mass funeral began at 13.30, and was presided over by Fr. Tomasz Nowaczek, MIC, superior of the Polish province of the Congregation of Marian Fathers. The Eucharist was preceded by the rosary, presided over by Br. Kazimierz Długołęcki, MIC.
In a word addressed to those present at the Mass the funeral parlor, the provincial priest pointed out that Br. Albin recognized his calling in such a way that he decided to take his perpetual vows as a brother.
– "Sometimes it happens that someone has learned brotherhood in relation to the father he had. But there is always a God who teaches fatherhood. One can learn sonship and learn brotherhood in relation to another person in the order ".
Fr. Nowaczek also referred to the Gospel according to St. Luke about the prodigal son, saying that it is the Gospel of brotherhood in relation to the father. - "Religious brothers have a special vocation path as they prepare the way for the sacraments of the Eucharist and reconciliation, following in the footsteps of the Father. In the ministries they perform, fraternity grows " He said.
Remembering the late br. Albina, the homiletic called him "Young old man"saying that he was always able to separate holiday time from work time.
Marianin also referred to the death of Br. Albina as a sign that Marians should read and reflect on what is the reason for the lack of fraternal vocations in the congregation in recent years. He also emphasized that the time of pandemic, social isolation and closure should help Marians to reflect on their religious vocation and hear the word "convert".
After the Holy Mass. coffin with the body of the late br. Albina Milewski, MIC, was taken to the Lichen cemetery, where the mortal remains of the deceased were placed in a grave in the Marian quarters.
Br. Albin Milewski, MIC, died in the hospital in Słupca on November 22, 2020.
Lichen Stary, November 27, 2020
Text: Robert Adamczyk, Sanctuary Press Office