W sobotę, 18 listopada br. w domu zakonnym Zgromadzenia Księży Marianów w Licheniu Starym miało miejsce spotkanie przedstawicieli zakonów męskich z terenu diecezji włocławskiej.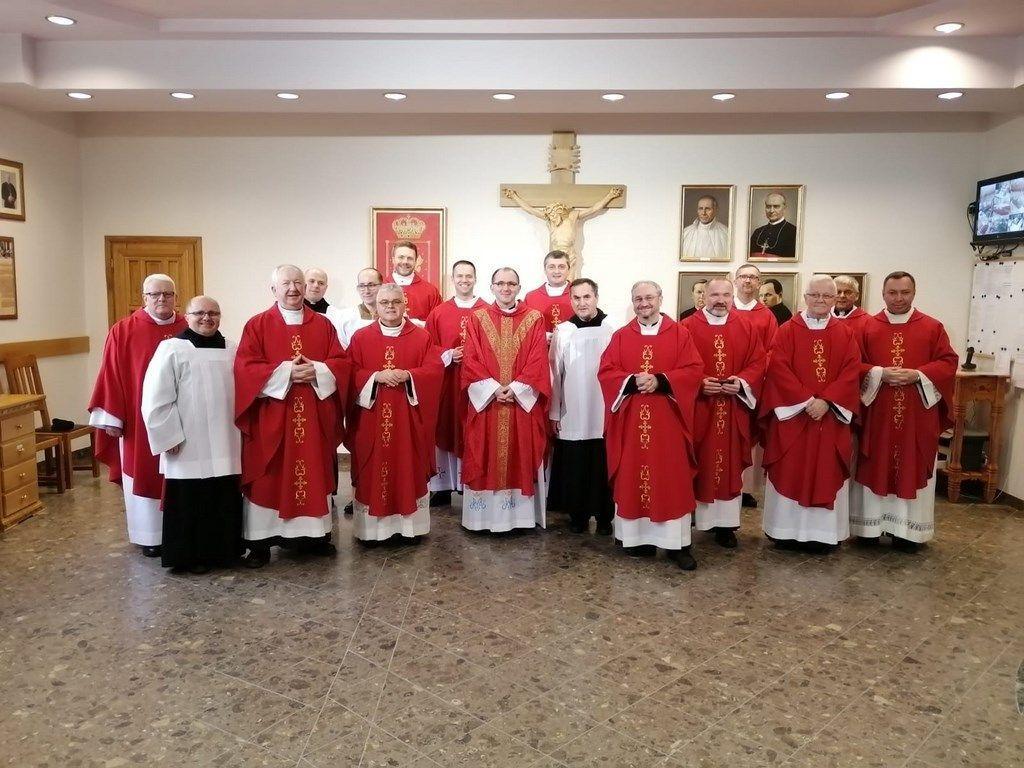 Pierwszym punktem licheńskiego spotkania była konferencja, którą do zgromadzonych wygłosił ks. Franciszek Filipiec MIC – misjonarz pracujący w Afryce. Tematem wiodącym konferencji była refleksja nad wspólnotą Kościoła opartą na wierności Bożemu Słowu, modlitwie, sprawowaniu sakramentów oraz na świadomości bycia razem. Prelegent zachęcał, aby przede wszystkim w dzisiejszym świecie, zakonnicy ukazywali piękno i bogactwo Kościoła poprzez dawanie świadectwa życia Ewangelią.

Następnie odbyła się adoracja Najświętszego Sakramentu, podczas której obecni na spotkaniu zakonnicy mogli skorzystać z sakramentu pokuty i pojednania.
W samo południe zakonnicy modlili się wspólnie podczas Eucharystii pod przewodnictwem ks. Adama Stankiewicz MIC, przełożonego licheńskiej wspólnoty zakonnej księży i braci marianów. W homilii nawiązując do liturgii słowa, kaznodzieja ukazał bogactwo i cechy modlitwy chrześcijanina.
The last point of the meeting was a joint meal, during which the monks had the opportunity to share their experience of living the religious life.
W spotkaniu uczestniczyli zakonnicy m.in. z Aleksandrowa Kujawskiego, Brdowa, Radziejowa, Kazimierza Biskupiego, Włocławka oraz Lichenia.
Kolejne spotkanie zaplanowane jest w styczniu przyszłego roku również w Licheniu.