The engaged couples, who intend to get married this year, participate in the Marian Sanctuary in Licheń Stary in a retreat entitled "We are building love on truth" (February 14-17).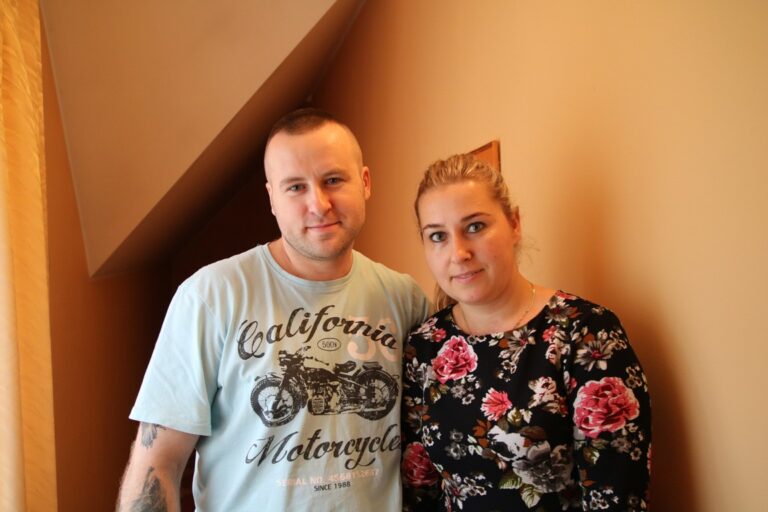 Ewelina from Tuchola and Arkadiusz from Jastrzębie Zdrój are among the brides who take part in the weekend course. The future spouses met via the Internet 16 months ago, and in May this year. they will tell themselves sacramental Yes. -In the past, I have often taken part in retreats because it was for me a form of deepening my relationship with God. We decided to take part in this retreat to learn something new about ourselves that we might not know yet. For me personally, the way my fiancé views faith is important, because we are to build a marriage and I would like Jesus to be the foundation of our relationship. Thanks to this meeting, I am convinced that I made the right choice Ewelina said.
In the opinion of the Stańczuk family, who led the retreat, this form allows for the equal involvement of the engaged couple. In addition, they can focus on the proposed topics and discuss them during the classes or during the free time, which is also provided. In the opinion of the lecturers, it is not without significance that today young people often leave the country looking for work, and the weekend form of retreat allows them to be planned in the most convenient way. This thesis seems to be confirmed by Ewelina and Arkadiusz, because the future groom is currently working in Norway. - Working far from home, I cannot take part in a course lasting several weeks. When we come to Licheń, we can break away from everyday life and spend a few days together. In addition, we now have the opportunity and time to check whether we are looking in the same direction and we can ground ourselves in our decision and decision Arkadiusz explained.
Retreat for brides entitled "We build love on truth", organized at the Marian Sanctuary in Licheń Stary, meet the requirements of the Catholic Church in the field of premarital catecheses. After their completion, the bride and groom will receive a document that will be the basis for concluding a sacramental marriage. Moreover, the bride and groom from Bystry, Jarocin, Kędzierzyn-Koźle, Kołobrzeg, Konin, Poznań and Wrocław take part in the Licheń retreat.