Today the Catholic Church celebrates Ash Wednesday. During each Mass, priests sprinkle ashes on the heads of the faithful. It is a sign of the fragility of life and an attitude of conversion to God
Ash Wednesday is the first day of Lent. At this time, the faithful are getting ready to experience Easter properly. Ash Wednesday is one of the two days (except Good Friday) when Catholics are in strict fasting. On this day, you should refrain from eating meat, and the number of meals is limited to three - one full and two smaller.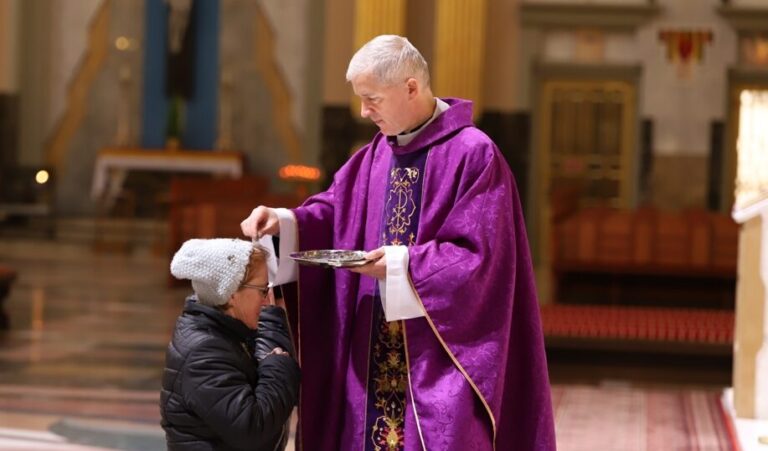 During the Holy Mass followed by the rite of sprinkling the heads with ashes. The faithful gather at the Communion rank, and the priest, sprinkling their heads on their heads, says the words: "You are dust and to dust you will return"Or also"Convert and believe in the Gospel".
Order of Mass. on Ash Wednesday in Licheń:
Basilica - 7.30, 12.00, 18.00
St. Dorothy - 7.00, 10.30, 17.00
Church in Grąblin - 7.30