On September 17, on the 82nd anniversary of the Soviet Union's aggression against Poland, a group of American soldiers stationed at the 33rd Air Transport Base in Powidz arrived at the Licheń sanctuary. The Americans visited the sanctuary and took part in a specially prepared museum lesson entitled Julien Bryan and September 1939.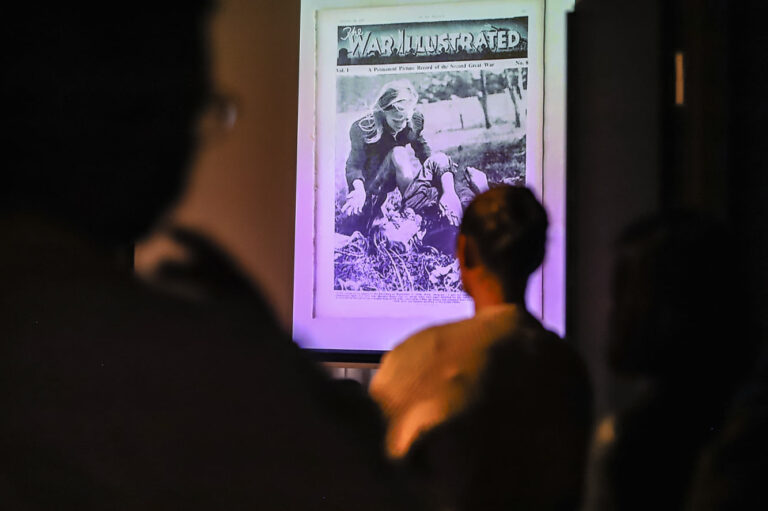 The main character of the lesson was Julien Bryan, an American photographer who, as one of the few journalists, stayed in occupied Warsaw and documented the actions of the Nazis in the Polish capital during the September campaign.
During the lesson, the soldiers heard the original recording prepared by Julien Bryan for the President of the United States, Franklin Delano Roosevelt, in which a journalist asks for help for Poles and Poland engulfed in hostilities.
The American photographer, filmmaker and traveler wanted to take a few photos from behind the front lines and return safely before the German troops reached the interior of the country. However, he remained in besieged Warsaw for two weeks. He was the only foreign photojournalist and believed that it was his duty to show the world the tragic fate of Warsaw's inhabitants.
Declaration of Independence
from the nineteenth century
American soldiers could also take a close look at exhibits related to the September 1939 campaign, incl. a newspaper from September 2, 1939, a canteen or a saber used during the Battle of Mokra on September 1, 1939.
As usual, the 19th-century copy of the Declaration of Independence of the United States enjoyed great interest from US visitors.
During their stay, the Americans also visited the Lichen sanctuary, basilica and learned about the history of the place.
Text and photos: Sanctuary Press Office