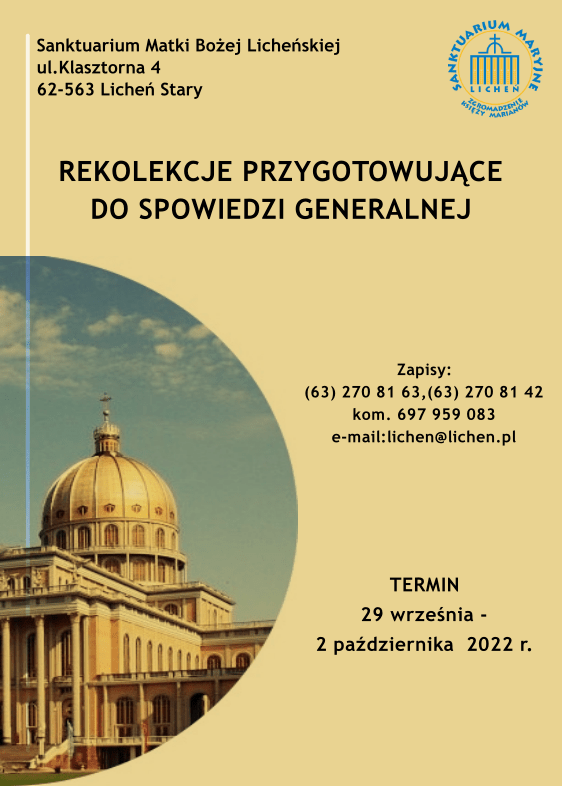 Reconciliation with God in the sacrament of general confession requires diligent preparation. During catecheses and conferences, participants of the retreat are prepared to confess their sins, faults and weaknesses to God.
The audience is also given the opportunity to take the Eucharist every day and pray with the Chaplet of Divine Mercy. There is also plenty of time for self-prayer, reflection and reflection.
Kolejną edycję rekolekcji przygotowujących do spowiedzi generalnej poprowadził ks. Jarosław Hybza MIC.
We encourage you to participate in the next editions. Registration for the retreat is accepted in Pilgrim Service Office daily, from 8.00-16.00. Applications can also be made via e-mail, e-mail: lichen@lichen.pl
Rekolekcje cieszą się bardzo dużym zainteresowaniem.  Liczba miejsc jest ograniczona dlatego o przyjęciu na rekolekcje decyduje kolejność zgłoszeń. Więcej informacji here.
The full offer of retreats organized in the Licheń Shrine can be seen in the retreat calendar for 2022.
We invite you!