Master of improvisation, prof. Wolfgang Seifen, lecturer at the University of Fine Arts in Berlin, will play a concert in the Lichen basilica. The recital will be available during the 2nd International Lichen Festival of Organ Music "Basilica Sonans" next Sunday, August 16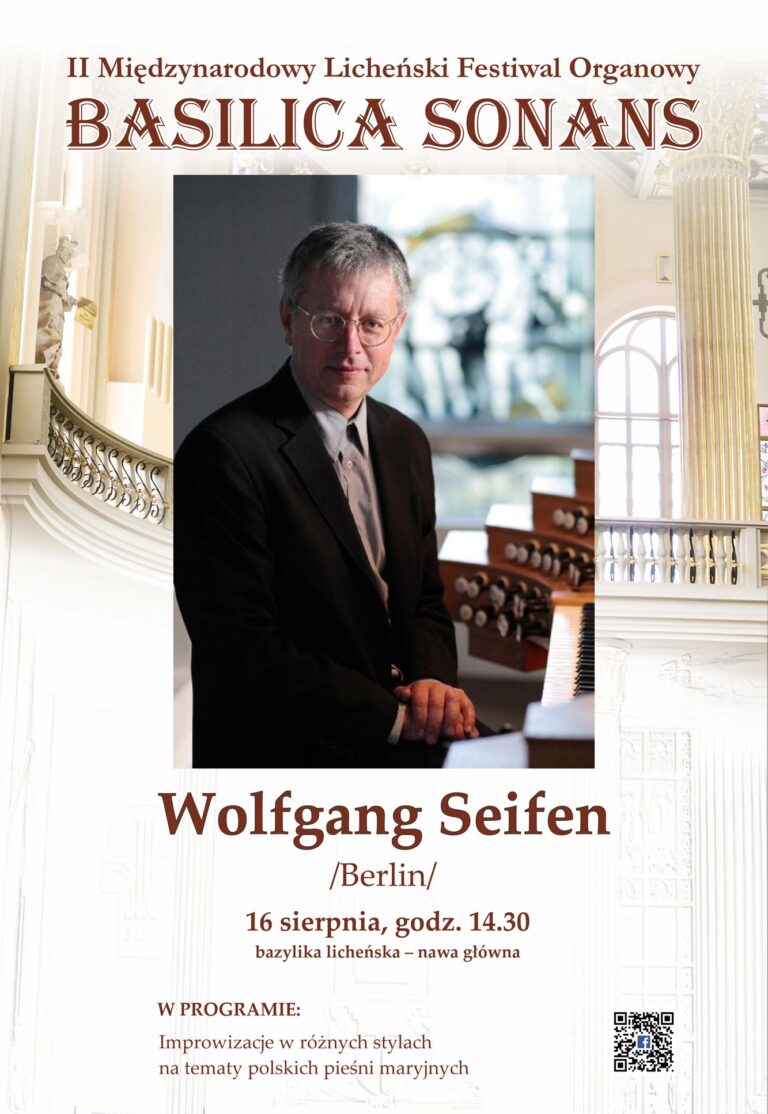 The German organist and composer will present improvisations in various styles on the themes of Polish Marian songs, mainly referring to Our Lady of Licheń. Concert on the organ in the Licheń basilica st. John Paul II will start at 2.30 pm. The event will also be broadcast in the sanctuary media (Facebook, YouTube channel and www.lichen.pl).
Wolfgang Seifen received his early musical education at Regensburger Domspatzen, then studied church music in Aachen. In the years 1983-2000 he was an organist, conductor of the choir and orchestra of the Papal St. Mary's Basilica in Kevelaer, Germany. He taught organ, improvisation and liturgical playing at the Higher School of Music in Stuttgart (1989-92), and then in Düsseldorf (1989-2000), where he was awarded the title of honorary professor. Since 2000, he has been a professor of improvisation and liturgical play at the University of Arts (UDK) in Berlin. In 2004 he was appointed titular organist of the Kaiser-Wilhelm-Gedächtniskirche in Berlin. Co-founder of the International Academy of Organ Improvisation in Altenburg. In 2006 he was involved in the creation of the composition Missa Solemnis "Tu es Petrus" for orchestra, choir and organ for Pope Benedict XVI on the occasion of his 80th birthday.
Lichen Stary, August 11, 2020
Text: Justyna Zacharek, Sanctuary Press Office