Lichen - a place of spiritual rebirth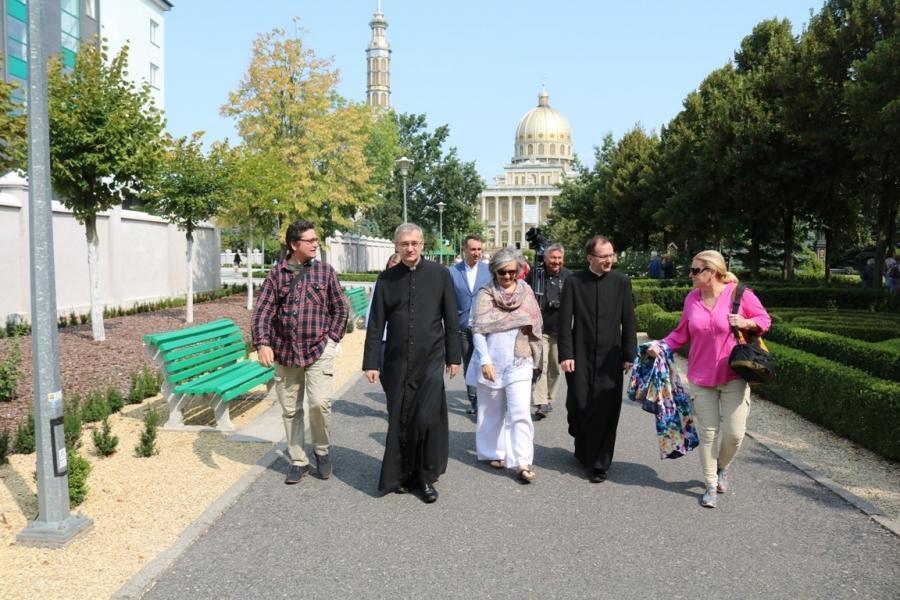 Fr. Janusz Kumala, MIC, custodian of the sanctuary of Our Lady of Licheń, met with journalists. Answering the questions, he drew attention to the symbolism of the Licheń sanctuary, stressing that it was a place of spiritual strengthening, rebirth, consolation and finding a way of life.
Speaking about the Miraculous Image of Our Lady of Licheń, the custodian Kumala explained that the image of the Mother of God is so small, because in order for us to get to know God, we first need to get closer to it.
Referring to the Licheń basilica, the Marian said: - "The Licheń Temple wants to embrace our entire homeland and remind us of the fundamental values and the presence of Christ on our land. It must be remembered that it is a votive offering of the Polish nation on the occasion of the jubilee of the Incarnation of the Son of God. God comes to earth and is among us, and this temple is to remind you of it ".
Referring to the title of Our Lady of Lichen, he explained that Mary, as the "Sorrowful Queen of Poland", suffers with us, is present in our struggles - both temporal and spiritual: - "It was so in history and it is so today. Mary suffers with us, but at the same time shows us the way out, the solution to our problems. He points to Christ who is always with us and waits for us to return to him " Said the priest.
Later on, the curator explained why there are so many confessionals in the Lichen basilica.
– "In Licheń, sinners are welcome. The return to God begins with a sincere confession, and for this you need confessionals and priests who serve in them ".
For questions about the news that will appear at the Sanctuary, Fr. Kumala indicated a live broadcast from the inside of the basilica from 6.00 to 22.00. - "We have launched an audiovisual broadcast from the Sanctuary, which is available on our website, in order to be closer to people, pilgrims, both those who come in person and those who, for various reasons, cannot come, be it due to their age or health condition. In this way, we want the faithful to be able to spiritually participate in their religious experiences. All this so that people could be closer to God " The priest concluded.