Holy Mass indulgence celebrated on February 7 in honor of St. Joan de Valois, founder of the Annunciade Order, became an opportunity to thank the nuns for the service of the nuns in Grąblin and pray for God's blessing for the nuns
St. Joan was born in Nogent le Roi on April 23, 1464 as the fourth child of King Louis XI and Carolina of Savoy. She was famous for good governance and special care for the poorest of her subjects. Guided by the inspiration she had received in her childhood, she devoted herself entirely to founding the contemplative Order of the Blessed Virgin Mary.
In the Church of Our Lady of the 10 Evangelical Virtues in Grąblin, the Eucharist was presided over by Fr. Bogusław Binda, MIC, superior of the Marian community in Lichen, and Fr. Rafał Krauze, MIC, pastor of the parish of St. Dorothy in Licheń Stary. Exceptionally, the nuns did not take part in the solemn Mass. indulgence due to quarantine. They connected spiritually with the participants from behind the walls of the Grąblin monastery.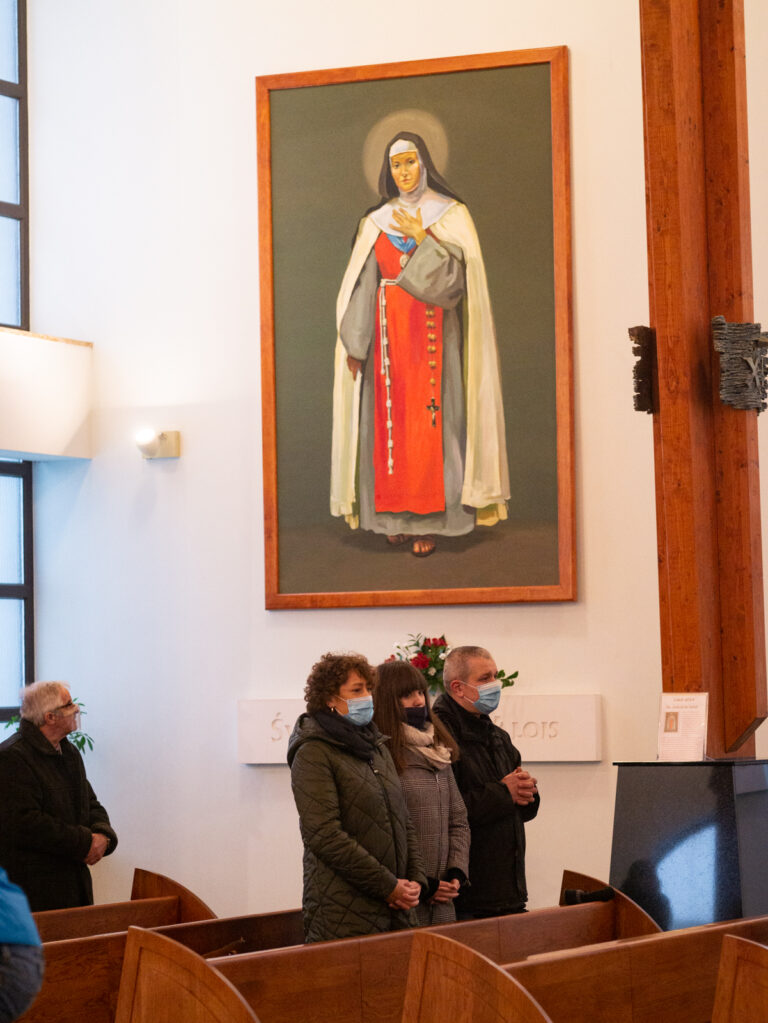 In the homily, Fr. Binda encouraged us to look closely at the saint's attitude. - Reading the Scriptures is intended to help us explore the beauty of the man who has discovered the call to holiness. A vocation that shows that the Gospel is alive. St. Joanna - he noted, recalling the experience of the saint's illness and unhappy marriage. - The only thing that is important is to please God, your Spouse. St. Joanna listened and pondered the word like Mary - admitted the superior priest. He also recalled that faith should be dynamic and based on the Word of God, the sacraments and the community of the Church. - Thank you that, in line with their vocation, the Annunciade Sisters are an extension of the life of St. Joanna and support us with their prayers. And let us pray that our hearts will be a place of meeting with God and make us witnesses of faith - encouraged Fr. Binda.
Friends of the Annunciade sisters actively joined the liturgy of the word and the procession with gifts. In the Holy Mass the Hortus Dei music group, operating at the Secular Order of Discalced Carmelites in Konin, also participated, enriching the liturgy with music and singing.
The first convent of the Annunciade nuns was established in 1501, in Bourges - the seat of Joan, Duchess de Berry. Joan de Valois died in 1505, but the Gospel work she undertook began to develop dynamically. Today, the Order numbers about eighty nuns in six monasteries in France, Poland, and Costa Rica.