On January 17, the XXII Day of Judaism, wishing to notice in a special way what was common for Christians and Jews, prayers were given in the Licheń basilica for the intention of Christian-Jewish dialogue. The motto of this year's celebration was a quote from the Book of the Prophet Hosea: "I do not come to destroy."
In the Chapel of the Heart of Jesus in the Basilica, at 5.00 p.m., there was an occasional biblical service, during which we were asked to remain in mutual love and brotherhood. Fr. Dr. Janusz Kumala, MIC, Custodian of the Sanctuary, emphasized that we organized this biblical service as Christians because we want to pray for the Christian-Jewish dialogue, which is a dialogue of love, a dialogue of being with each other, looking and directing the heart in the same direction. As Jews and Christians, we turn our hearts to the same God - the God of Israel, who is our God, so we are also to be brothers and sisters to each other.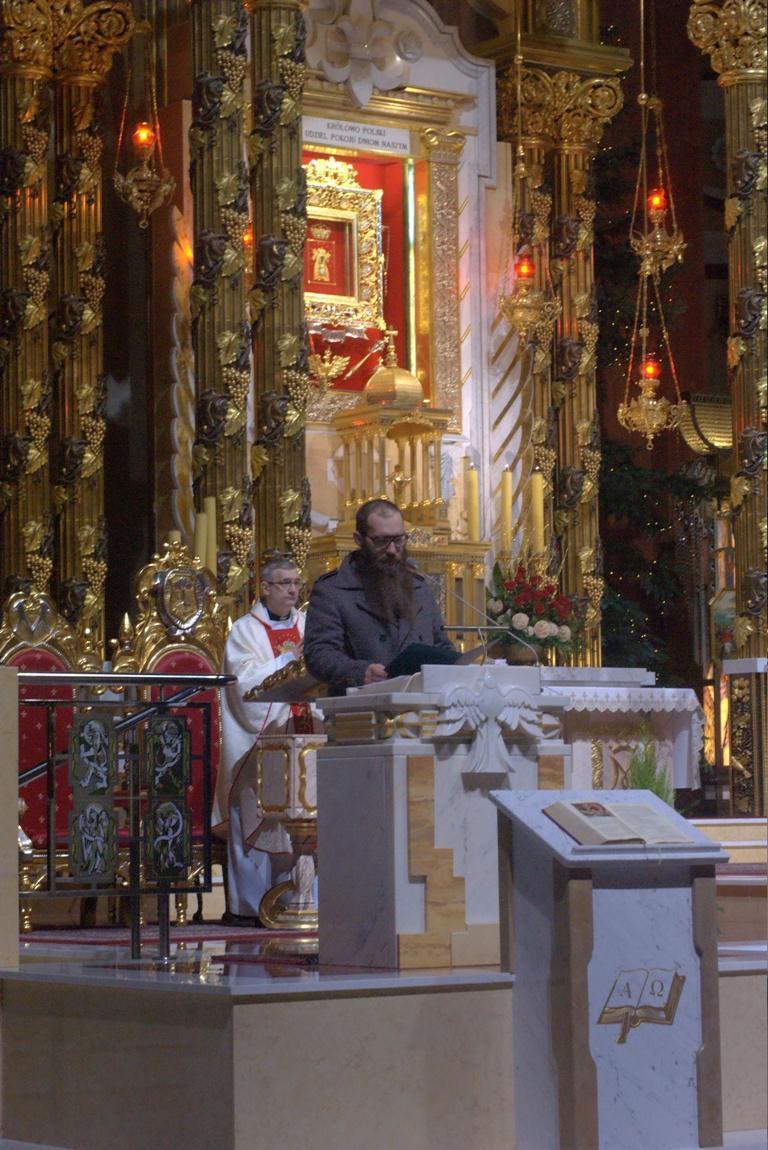 Evening Mass was celebrated in front of the Miraculous Image of Our Lady of Licheń according to the form about the Blessed Virgin Mary - the Chosen Daughter of Israel. The liturgical texts emphasized that God made Mary the pinnacle of Israel's history
and the beginning of the Church. In the homily delivered during the Eucharist, the Custodian emphasized that when today
we look at the Chosen People in a special way, we realize what God's election and God's Love are. God chose Israel and loved it - and that is irrevocable! This is the truth that we can find in the Word of God, the basis of all dialogue between us Christians and Jews. We can be sure that the Lord God, the People He chose and loved, constantly leads the way of salvation and to salvation - he leads to himself.
The fact that Christian-Jewish relations are perhaps not the best, and sometimes very bad, may result from the fact that we love too little, believe too little that God is Love, which is specific, noted the Marian. The homily encouraged us to constantly follow this logic of God's love, surrounding all people with love without exception - we can start with prayer, looking with love, just like God.
The communities of the Neocatechumenal Way from the parish of St. Wojciech in Konin, whose members sang psalms and proclaimed readings.
The National Day of Judaism was established by the Polish Bishops' Conference in 1997, stressing the importance of mutual dialogue and inviting people to pray together. The central celebration of the XXII Day of Judaism with the participation of Bishop Rafał Markowski, chairman of the Committee of the Polish Episcopate for Dialogue with Judaism, took place this year in Łódź. Currently, about 20 thousand people live in our country. Jews, and over 3,000 Jews belong to Polish Jewish communities. people.