The presence of the Holy Spirit in the liturgy was the main topic of the participants of the 70th Meeting of the Chaplains of the Liturgical Service at the Marian Sanctuary in Licheń Stary on November 7-8. The session was chaired by Archbishop Józef Górzyński, Metropolitan of Warmia, chairman of the Subcommittee for Liturgical Service at the KEP
It is an extremely profound topic and we are trying to capture it as practical as possible, i.e. we focus on what can be used in the formation of the liturgical service. We know that the organization of liturgical service life in individual dioceses differs, despite the fact that we have nationwide programs. And that's what we're talking about - how to transfer them to a specific ground - said Archbishop Józef Górzyński.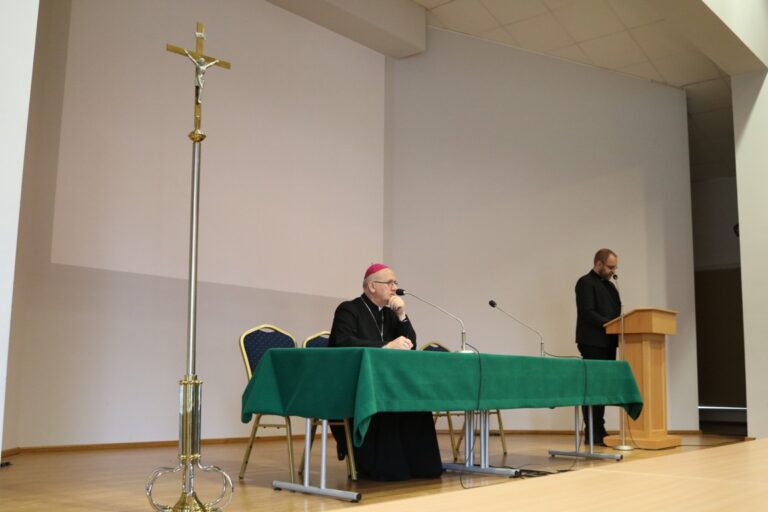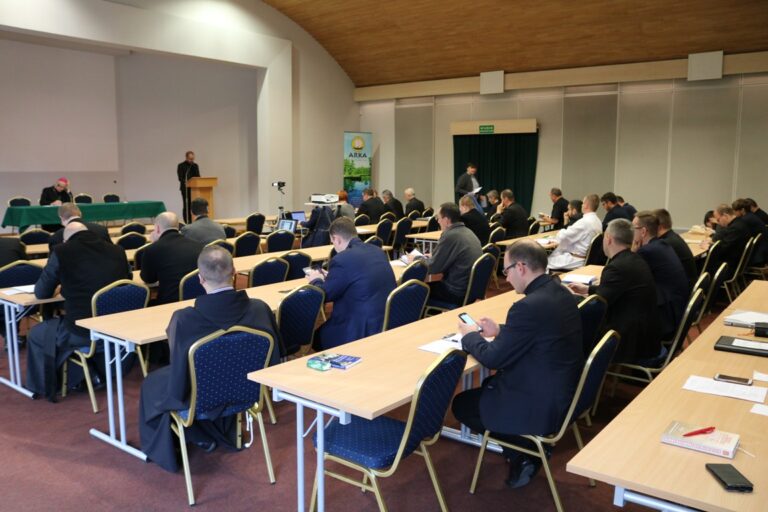 The discussion during the two-day meeting concerned matters related to people who participate in the preparation of Holy Masses and services. According to Fr. Stanisław Szczepaniec from Kraków, a member of the Subcommittee of the Polish Episcopate for Liturgical Service, these are not only - contrary to popular belief - altar boys or teachers. - "We are all servants. And the liturgy is celebrated by a community in which everyone fulfills their task. The priest is distinguished because he is ordained and represents Christ. The Church is the body of Christ in which everyone does their job. We want as many people as possible to discover what task the Lord Jesus has prepared for him and how he is to fulfill it, "the priest explained.
During the work in the groups, discussions were held on what the cooperation at the diocesan level looks like, what courses are organized to form the liturgical service and improve the quality of the service.
During the session, the participants of the meeting also considered the form of prayer before and after the service. - There is a tradition of prayer, but the diversity has been shown all over again. There was a need to present a certain national pattern. Work is underway on the preparation of a unified text. It is mainly about commands before and after prayer- added Fr. Szczepaniec.
According to the priest, the participants of the meeting want the Eucharist, which is the greatest treasure of the Church, to involve as many faithful as possible; that they not only be present at the celebration, but that they feel the need, that it is "my" Eucharist, for which I also take responsibility. And active participation in the celebration should be consistent with individual talents and predispositions.
Apart from the abovementioned Archbishop Józef Górzyński, Bishop Adam Bałabuch, the chairman of the Committee for Divine Worship and the Discipline of the Sacraments at the KEP, and persons responsible for liturgical service in individual dioceses, also participated in the Licheń proceedings.
On Wednesday, the participants of the meeting prayed during the evening Holy Mass. at. 6.00 p.m. in front of the Miraculous Picture of Our Lady of Lichen, during which the act of entrusting members of the liturgical service to the Immaculate Heart of Our Lady was read