- We open ourselves to God in order to inspire others and give hope - said Fr. Robert Krzywicki, MIC, on September 20, during the day of prayers for teachers, educators and catechists at the Sanctuary of Our Lady of Licheń, the Sorrowful Queen of Poland.
On the penultimate Sunday of September, during the noon Mass. Several thousand of the faithful in the Lichen basilica asked for the gifts of the Holy Spirit for all those watching over the education of children and young people, so that they would wisely support the young generation in their spiritual and intellectual development. The Eucharist was presided over by Fr. Robert Krzywicki, MIC, director of the Licheń Center for Assistance to the Family and Addicted People at the Sanctuary of Our Lady of Licheń. That day was also the 54th Social Communications Day. Journalists and media workers were surrounded with prayer so that they could convey the truth in love.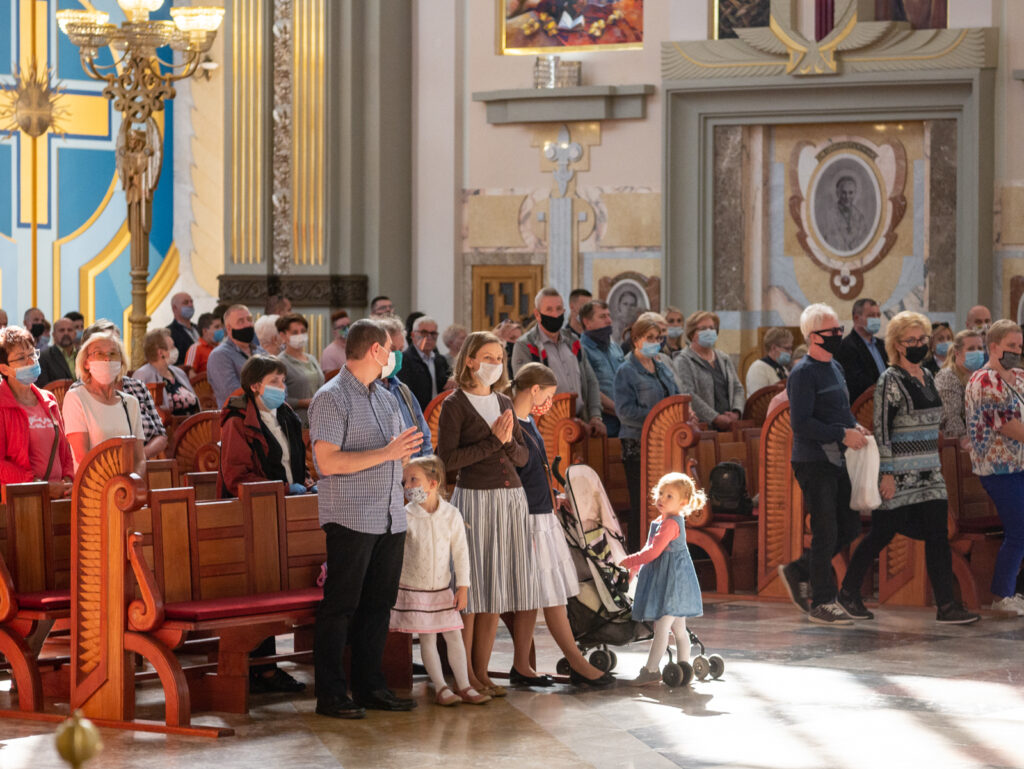 In his homily, the director referred to the parable of the workers in the vineyard from the Gospel according to St. Matthew. - My drama and yours is that we are guided in our lives by thinking that what we have is not the best, that we deserve something better. We compare ourselves to others. These are the consequences of original sin that deprive us of the joy of life - said Fr. Robert Krzywicki, MIC. - God has become the axis of our life so that we can learn to be grateful to me for what we have and share with others. (...) That we perceive life and everything we have as a gift from God and seek Him as a hidden treasure - he said. He also recalled his pastoral ministry experience in Belarus, where he prepared children, teenagers and the elderly to receive First Communion. He explained that God wants a change of life and salvation for everyone, regardless of age, just as workers received their wages, although some worked in the vineyard for only an hour. - It is important that we enjoy life and salvation, and at the same time be friendly towards other people. (…) The words that we address to others bring life or death. They can inspire, but also extinguish - he emphasized, referring to the important role of teachers, educators and all educators. - They need our support so that they can give wings to a new generation. That the young would live life to the fullest and take care of each other, he said. In their prayers, the celebrants also remembered the difficult situation in Belarus.