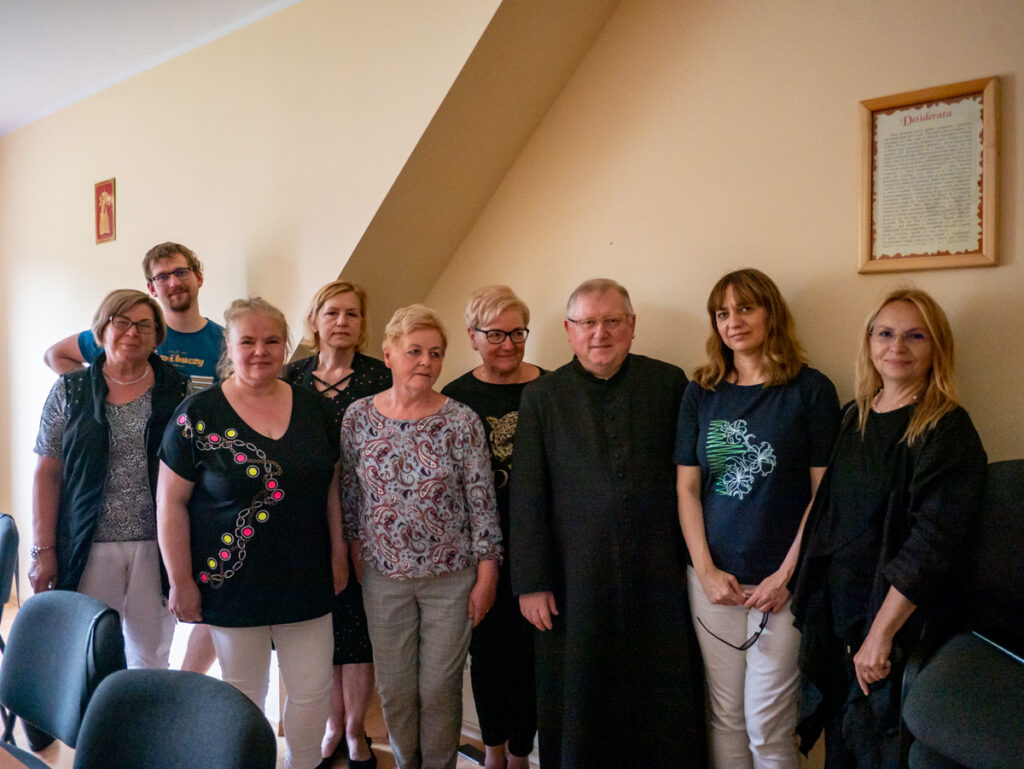 For the first time, after a several-month break, at the Sanctuary of Our Lady of Licheń, workshops "How to experience mourning" were held on the second weekend of June, led by psychologist Monika Potera and Fr. Dariusz Hirsch, MIC.
The meetings, combining psychological workshops and retreats, were attended by 14 people with different experiences in life. Although the demand for these retreats is high, the group is small, so that everyone has time to speak. Participants share their painful experiences and mourning experiences, which the others draw from. - It is important to know that mourning is a long process with stages. This allows you to understand what is happening to me or what is incomprehensible. During the workshops, participants can look at their emotions, also in the context of meeting another person who experiences similar difficulties - says Monika Potera.
Małgorzata from Wrocław admits that the pain shared with others gets smaller. - When I listen to people of all ages who have experienced difficult situations, I understand my pain. We can express feelings, get support. I perceive these workshops very positively. It is worth trying to help yourself through others - their tips and experiences - she says.
Participants listen to the conference, work in groups and have time for personal reflection, confession and the Eucharist. - I appreciate this retreat very much because it is created by the participants. One person, telling about his story, becomes an answer to the questions of the other person's experience - Fr. Hirsch is glad that together with a psychologist they help people touch their pain, face it and open a perspective on how to continue living. Everyone mourns individually. - The old lady lost her husband who was ill with Covid19, she couldn't say goodbye. She picked up the urn from the hospital. Someone else lost a child who committed suicide. There is a feeling of guilt. Direction is important - we are not responsible for everything. We lead to the cross, the tabernacle, to the meeting with God in the sacrament - explains the Marian.
Sometimes people struggle not only with pain, but also with prejudices - for example, that you cannot cry over the grave of your loved one, because it hinders their way to heaven. - You have to verify such beliefs. You have the right to cry and experience it individually, because it is your mourning. We need to take care of ourselves to recover from mourning. It is not worth cutting yourself off from your emotions, running away, because this road can pile up problems - e.g. addictions - emphasizes the retreat priest.
Ania from Warsaw emphasizes that there is no point in waiting with the mourning experience, because she returns even after several years. If it is difficult for someone, it is worth seeking help. - I highly recommend the retreat to everyone who experienced a loss. It is better to come back to the joy of life and accept what God has prepared for the years to come. Here you can learn about the stages of mourning or the psychological regularities of people who experience mourning. Often, after losing a loved one, we feel lonely because people do not know how to support us and avoid us. Loss is linked to social isolation. The experience of understanding and meeting people who are experiencing the same things is valuable at the workshop, says Ania.