With the concert of Dr. Mateusz Rzewuski, on June 27, the 3rd International Lichen International Organ Festival "Basilica Sonans" was inaugurated.
Mateusz Rzewuski, the performer of the concert that inaugurated this year's Basilica sonans Festival, is a doctor of musical arts. The musician is a graduate of music universities in four countries (Warsaw, Lübeck, Paris, Basel), a laureate of many national and international organ competitions, the originator and artistic director of international organ and chamber music festivals. He has performed on four continents, in 22 European countries, the USA, Australia, New Zealand, and South Korea. and Hong Kong.
The performer, wishing to honor the 50th anniversary of the death of the eminent French organist and composer Marcel Dupre, began his concert with the Prelude and Fugue in G minor, Op. 7 No. 3 and fragments of the Symphony-Passion, Op. 23 of the same composer.
A talented representative of the young generation of Polish organists, he presented improvisations: variations on the themes of Polish Marian songs. Attentive listeners could notice motifs taken from well-known works: "From Dawna Polski, You Queen", Gregorian "Salve Regina" and the Marian Appeal.
The audience was put in a fairy-tale mood by the dance fragments of the suite "The Nutcracker" Op. 71a, Piotr Tchaikovsky. One of the greatest composers in history, Johann Sebastian Bach, was also present (the Prelude and Fugue in C major, BWV 545 were performed).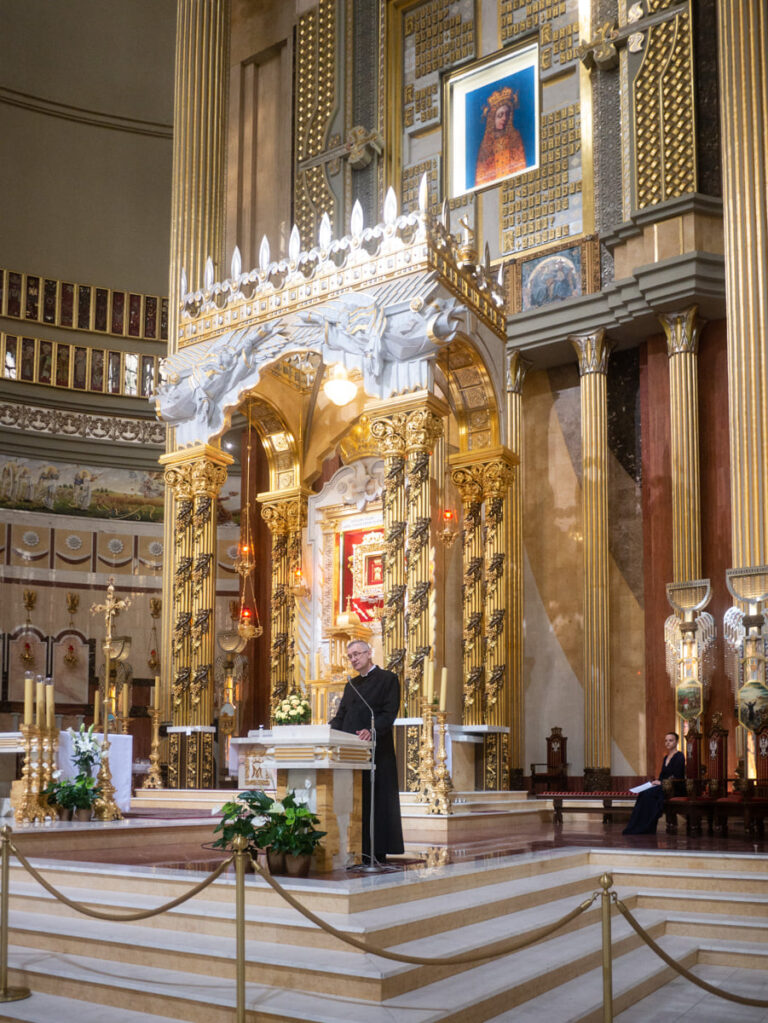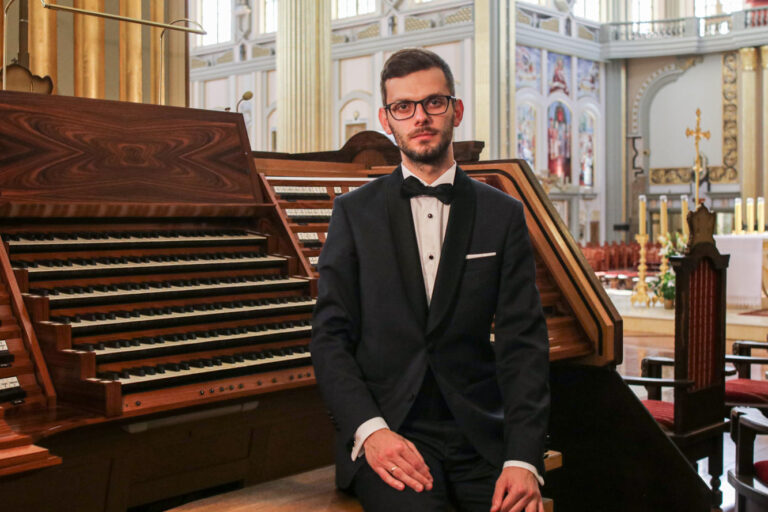 We invite listeners to the next concerts every Sunday (from June 27 to August 29) at 2.30 pm.
On July 4, 2021, another performer, Marek Kudlicki (Vienna), will present a suite of dances from the Organ Tabulature by Jan of Lublin (1540) as well as works by, among others, Bach, Sweelinck, Saint-Saëns or Nowowiejski.
Free entrance. Broadcast in the sanctuary media.
Text and photos: Sanctuary Press Office