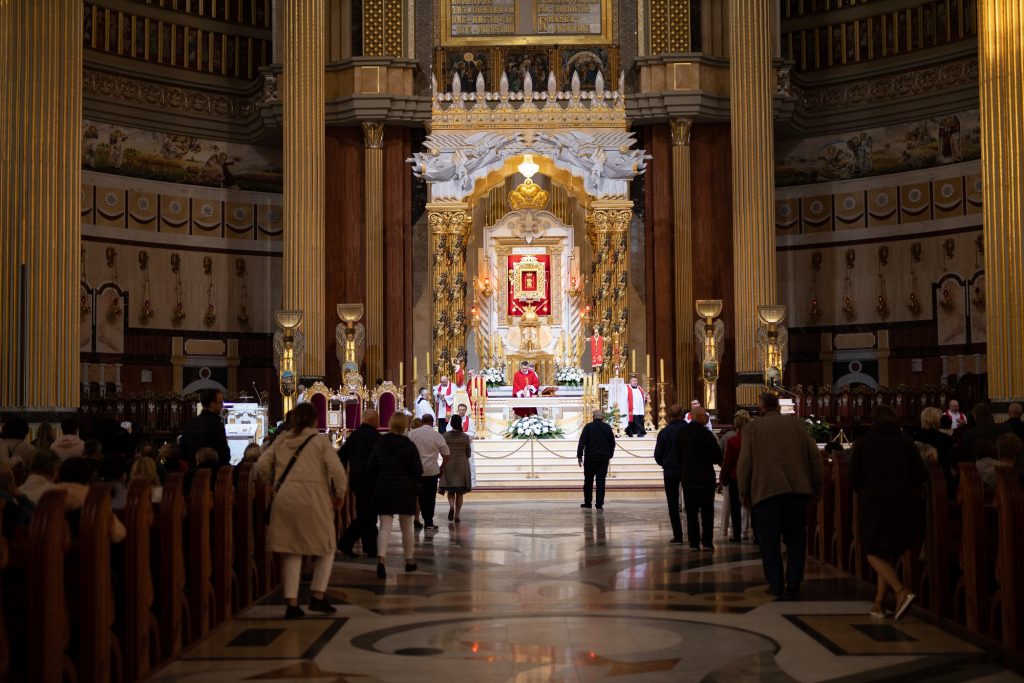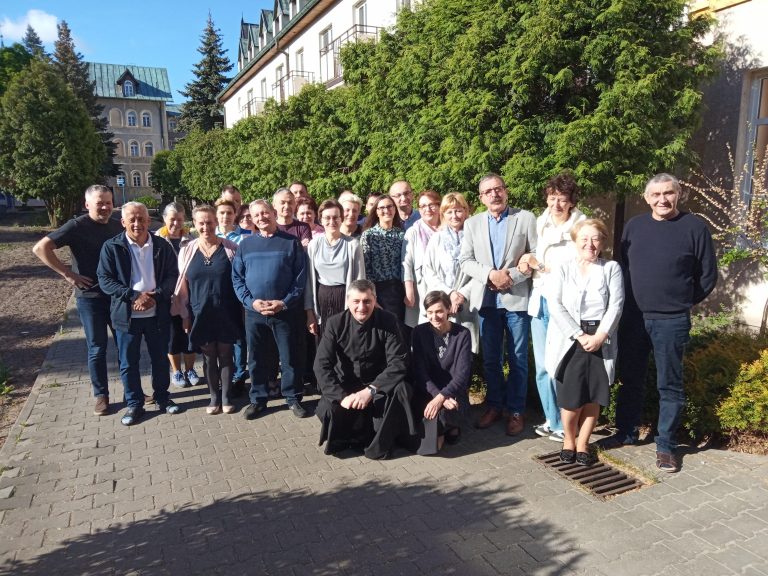 W rekolekcjach "Eucharystia – studnia bez dna i przepis na życie", które zorganizowano w dniach 13-15 maja, wzięło udział 25 osób.
Pomysł na rekolekcje o Eucharystii zrodził się kilka lat temu, kiedy dużym zainteresowaniem cieszyły się rekolekcje przygotowujące do spowiedzi generalnej. – Pomyśleliśmy, że warto zaproponować pielgrzymom kontynuację, ponieważ spowiedź nie jest celem, ale podprowadzeniem pod pełne uczestnictwo w Eucharystii – wyjaśnił ks. Sławomir Homoncik MIC, prowadzący rekolekcje.
Początkowo planowana była jedna część mistagogiczna, wyjaśniająca znaki i symbole obecne w trakcie Mszy św. Jednak powstała też druga część rekolekcji bazująca na doświadczeniu, prowadząca uczestników rekolekcji do spotkania z Chrystusem. – To stworzenie przestrzeni i warunków do tego, aby pielgrzymi znaleźli się w Wieczerniku i doświadczyli spotkania z Jezusem Zmartwychwstałym. Spotkanie to służy pogłębieniu więzi, wypływającej z Eucharystii – tłumaczy ks. Homoncik. – Często brakuje nam jeszcze głębszego doświadczenia, kiedy człowiek może pozwolić sobie na czas refleksji, odbierania obecności Chrystusa zmysłami. Postawienie swojego serca przy sercu Pana Jezusa – zauważa.
Obie części rekolekcji "Eucharystia – studnia bez dna i przepis na życie" skierowane są do wszystkich, którzy chcą pogłębić swoją wiarę i przeżywanie Eucharystii, ale też dla tych, których wiara wypaliła się i pragną odnowić relację z Chrystusem.
We encourage you to participate in the next editions. Registration for the retreat is accepted in Pilgrim Service Office daily, from 8.00-16.00. Applications can also be made via e-mail, e-mail: lichen@lichen.pl
The number of places is limited, therefore the order of applications decides about admission to the retreat. More information here.
The full offer of retreats organized in the Licheń Shrine can be seen in the retreat calendar for 2022.
We invite you!