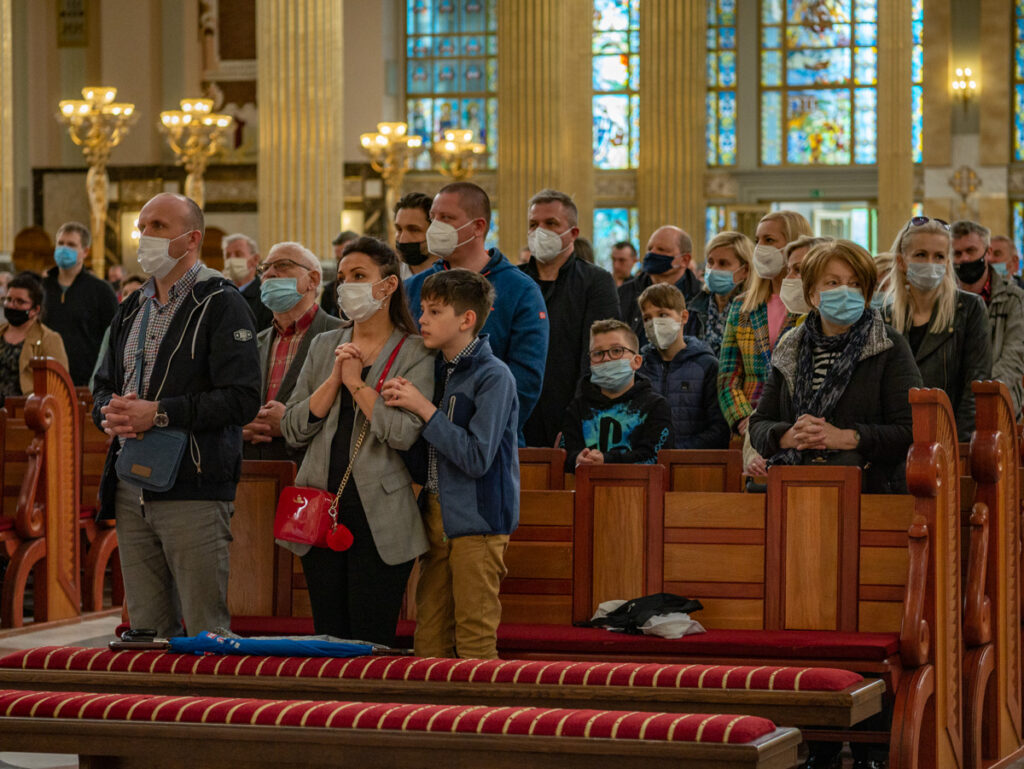 On the eve of the International Children's Day, pilgrims prayed for the dignity of all children and good Christian upbringing on May 29 through the intercession of Our Lady of Lichen
On the memorial day of St. Urszula Ledóchowska, who took special care of raising the children, Fr. Janusz Kumala, MIC, the curator of the Lichen sanctuary, drew attention to the problem of the dignity of children and the risk of endangering their lives, also before birth. - One should accept the gift of life from God and take care of every moment, so that the future of children may be a dignified life, connected with Christ - emphasized Fr. Janusz Kumala, MIC.
In the main Mass. at. On the 12th in the Licheń basilica there were Communion children who made a pilgrimage of thanksgiving at the end of the white week from the Salesian school in Toruń. The custodian priest emphasized that the highest value for Catholics is God, hence the concern for the sacraments - baptism, preparation for the first confession and Holy Communion. - What is the most important in our relationship to God? The answer is given by today's liturgy of the word, the Wisdom of Sirach: "When I was still young, I searched openly for wisdom in prayer." 
"We are to continually seek wisdom in meeting God."
After the Eucharist, the present children and all those growing up in pilgrim families were engulfed in the prayer of blessing and received commemorative pictures and coloring pages of, among others, apparitions of Our Lady of Lichen in the Grąblin forest.
Tomorrow, on the Solemnity of the Holy Trinity, the musical setting for the main Holy Mass. at. 12.00 will be provided by the choir and orchestra of the State Folk Song and Dance Ensemble "MAZOWSZE", followed by a concert entitled "Pearls of Sacred Music". In front of the Basilica, there will be a charity action called "FIELD OF HOPE" for the Hospice of St. Stanislaus Papczyński in our sanctuary.