W Licheńskim Centrum Pomocy Rodzinie i Osobom Uzależnionym rozpoczynają się kolejne rekolekcje trzeźwościowe z cyklu "KROKI". Uczestnicy pochylać się będą nad czwartym krokiem anonimowych alkoholików: "Zrobiliśmy gruntowny i odważny obrachunek moralny".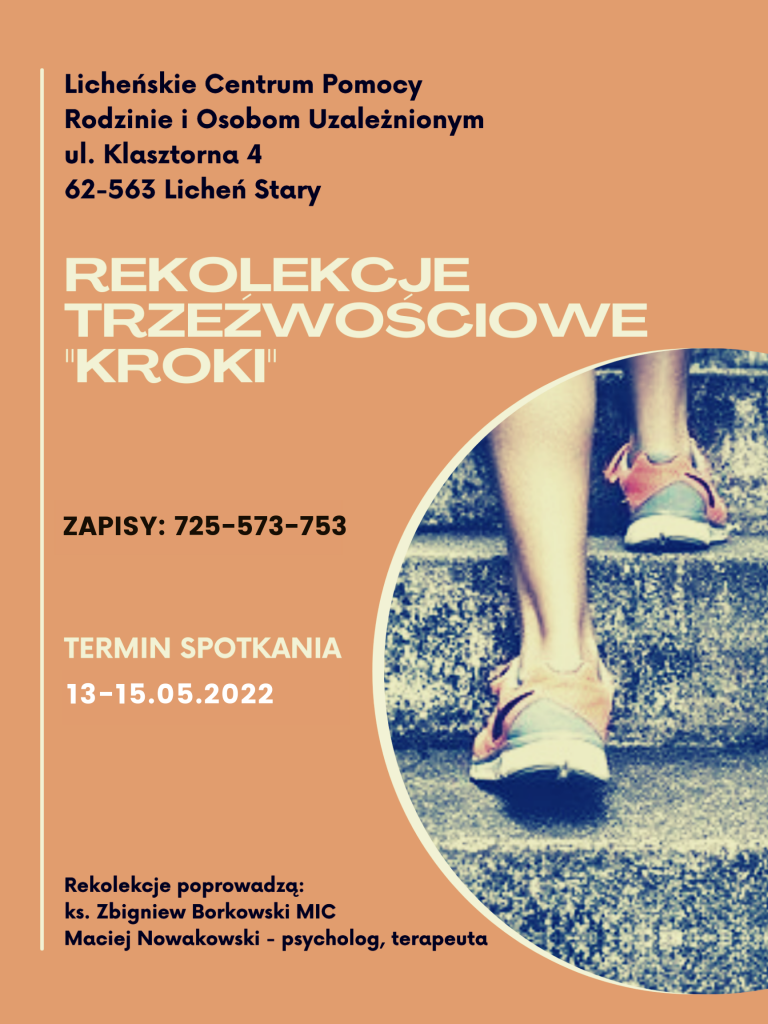 Licheńskie Centrum Pomocy Rodzinie i Osobom Uzależnionym, w dniach 13-15 maja, poprowadzi rekolekcje trzeźwościowe KROK 4 "Dokonaliśmy gruntownego i odważnego obrachunku moralnego".
Podczas przerabianiu kroku czwartego, będziemy przyglądać się, czym jest obrachunek moralny. Czy warto zamknąć przeszłość aby ruszyć do przodu, bez ciągłego oglądania się za siebie. Czy niedomknięte sprawy mogą rzutować na nas i podejmowane przez nas decyzje. Następnie wspólnie zastanowimy się, w jaki sposób się do niego zabrać oraz jakie owoce otrzymamy, jeśli podejmiemy trud jego dokonania.  
         Rekolekcje będą prowadzone w dwóch formach: duchowej oraz psychologicznej. Dzięki temu połączeniu, osoba zmagająca się z uzależnieniem jest w stanie osiągnąć wewnętrzny spokój, harmonię oraz odnaleźć szczęście i spełnienie. Krocząc przez życie w trzeźwości.
If you are interested in retreats organized by the Lichen Center for Assistance to Families and Addicted People, check the center's offer here or call (63) 270 81 32.
Browse through the offer of retreats at the Sanctuary of Our Lady of Licheń retreat calendar