On October 25 people gathered in the Lichen basilica prayed for God's blessing, strength and kindness for the elderly. On the Family Seniors Day, they also thanked for their presence and for passing their faith on to the next generations.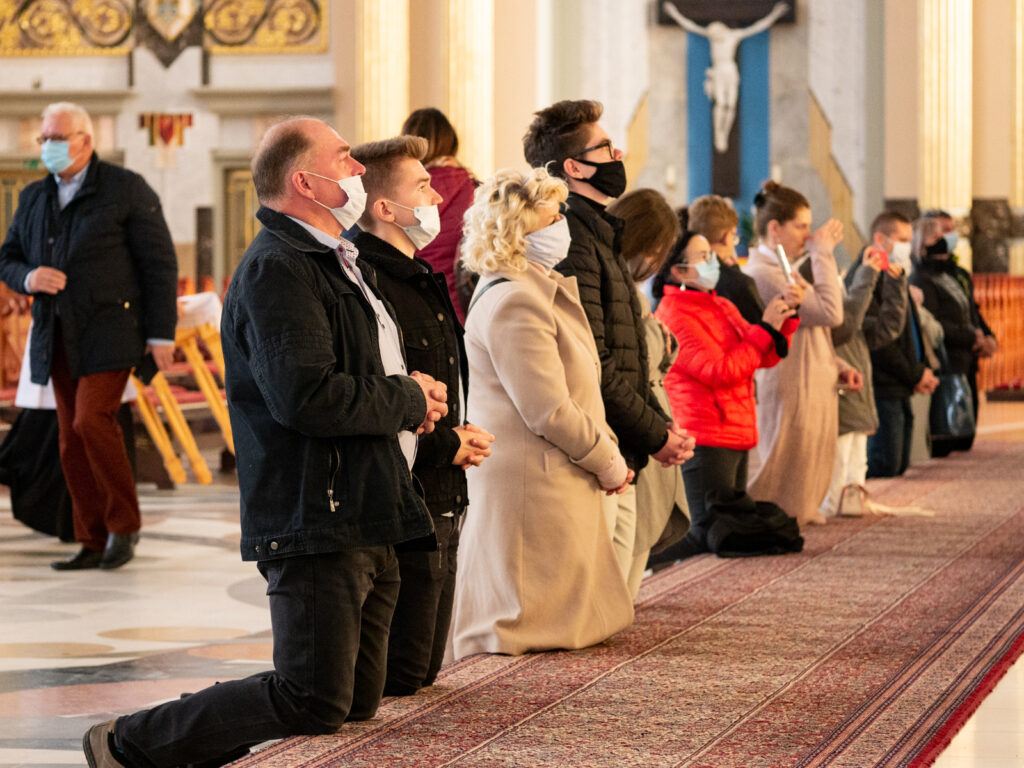 - Today we need God's love so much, our hearts are open to God. These days there is a lot of talk about seniors - noted Fr. Janusz Kumala, MIC, curator of the Lichen sanctuary, referring to the experience of the coronavirus pandemic. - Let us care for them and notice their presence in our lives, thanking us for all the good that we receive from God through them - said the curator of the sanctuary. He also asked for prayers for all pilgrims of the Lichen sanctuary, their families, as well as for removing the epidemic, social peace and for unborn children. - God loves us through people kind to us. The test of this love is our relationship to another human being - Fr. Kumala encouraged the participants of the Eucharist to consider their attitude towards their neighbors, especially seniors on that day. That the society would remember them not only during a pandemic. - We must pray for the weakest. Let us surround them with prayer, support and kindness.
Before the blessing, the custodian of the sanctuary read a prayer for the seniors in front of the Miraculous Image of Our Lady of Licheń.