Today, the Catholic Church remembers St. Cecylia - the patron saint of choristers, violin makers, musicians, organists and vocal and musical groups
Cecilia was arrested when the governor found out about her Christianity and the distribution of wealth to the poor. Despite the soldiers' pleas for such a young and beautiful person to save their life by renouncing their faith - she did not do it. She replied to the soldiers, "Do not be afraid to fulfill the commandment, for you will change my youth from time to time for eternal youth with my husband, Christ." About 400 soldiers were converted under its influence. The judge used torment to force her to deny Christ. Unsuccessful, he condemned her to death by beheading her with a sword. The executioner did not dare to obey the order and struck Cecylia three times with the sword, so that she died only after three days of agony.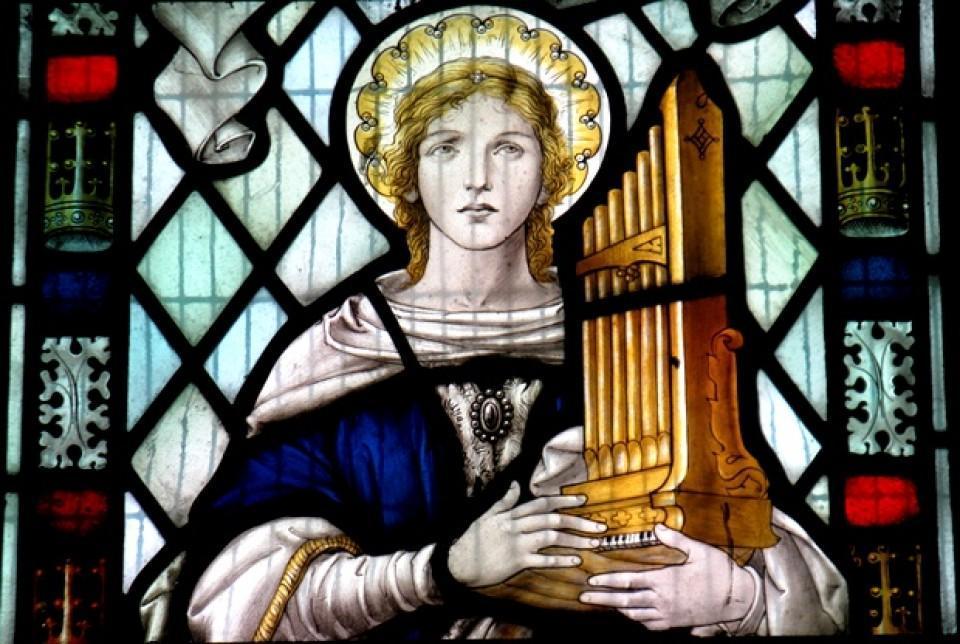 Already in the 4th century in Trastevere, in the place where Cecylia lived with her husband, a basilica was built dedicated to her. The body of the saint was found intact only in 824, and on the order of Pope Paschal I, she was placed in the temple.
In the Museum of Fr. Józef Jarzębowski in Licheń there is a graphic depicting the saint, made by Schelte Adams à Bolswert (1586 - 1659) according to a painting by Peter Paul Rubens (1577-1640), published by Hendricx Gillis (active in 1640-1677). The copperplate was made in the years 1640-1659.